Did You Graduate In The 80s?
---
As the 2011 graduation and prom season is nearing its peak, I thought it would be fun to go back in time a bit. Our recent graduates are here and now, enjoying all the latest models of high-tech gadgets and registering for college classes online. But for most of us moms and dads, this time of year sends us back to our own graduations. I myself graduated in 1989 and at that time, we still enjoyed the luxury of new-found remote controls and 3-way calling plans. I ventured off to college out state in 1992 and my dad promptly equipped me with a large box I was told to use only if I had an emergency. Yes, it was cell phone and I never dared use it out of fear that that just one call would cost a small fortune.

Each year as we work our way through graduation season and assist customers with their graduation announcement, I can't help but think of my own graduation and all the memories. I find myself reflecting on the differences from late 80's to now. This year I decided to take a look back in time to remind all of us who graduated in the 80's, what times were like.

Are you a fan of the Olympics? The 1988 Summer Olympics were held in Seoul, Korea and the Winter Olympics were in Calgary. Carl Lewis was the one to watch in the 100-meter dash. The question is, how did he win the gold?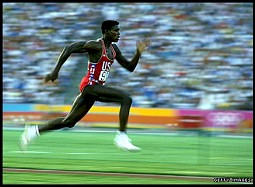 credit: BBC.co.uk

If you graduated in the 80's, then most likely Ronald Reagan was the president. He was in office from 1981 - 1989.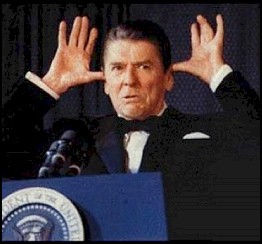 credit: boingboing.net

I, myself, can remember all the best music of the 1980's. Def Leppard, Journey and U2 just to name a few. But don't forget about Madonna and the Go Go's! What was your class song? Mine was "Never Say Goodbye" by Bon Jovi. If you attended prom in 1980, then you were delighted with Blondie's "Call Me" and you may have even danced with your sweetie to Air Supply's "All Out of Love".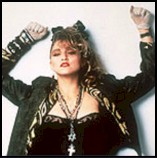 credit: liketotally80s.com

Best TV show of the 80's. Cheers, Magnum PI and the A-Team top the list. My boys have no idea who Mr. T is and they think the car Magnum PI drove around Oahu, Hawaii looks "old". Some popular movies were Back to the Future and 16 Candles.

I rode to my Commencement with my family in a 1984 Chrysler Minivan, just like the one below. I learned to drive in a car that didn't have power windows or air conditioning.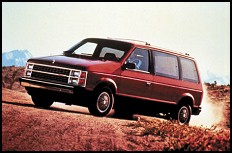 credit: autoblog.com

Through the years, I have assisted hundreds of graduates with their graduation announcements. The styles have certainly changed from when I graduated. My family ordered ten announcements from the school and it was basic white card, with the information printed in black ink. The cost of a First Class stamp in 1984 was just 20 cents. Nowadays, graduates and their families have so many options.

Photo announcements have become very popular in the last couple of years. Back in my time, photos had to be printed from 35mm film and it was expensive. The thought of adding a photo to an invitation or announcement was unheard of.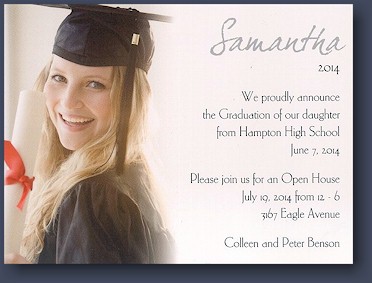 Pockets, wraps and bows are also the latest trend in graduation announcement and party invitations.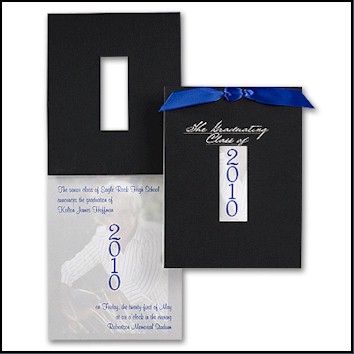 School mascots and mottos are now added to almost all announcements.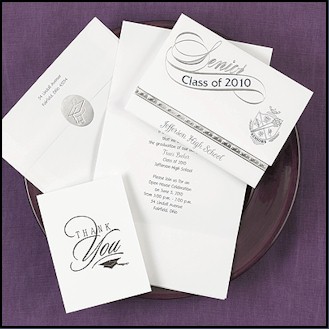 Another big change from my senior year is the senior portrait. The days of the three poses with a black matte background are over. I just love seeing the senior photos we receive for orders nowadays. Photographers really work with graduates to show their true personalities these days.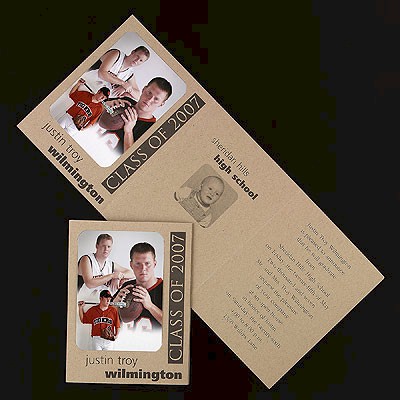 My boys are still in elementary school and I am reluctant to think about their graduations. One thing I am certain of, new and exciting things will greet them as they approach the bittersweet time of graduation.

Check out our full selection of graduation announcements at http://graduation.invitations4less.com!

By Michaela
Michaela has been with Invitations4Less.com since 2003, showing off her customer service skills to a variety of stationery consumers.
Michaela is mom to two active pre-teens and spends her free time bike riding, boating, hiking and enjoying family time.


---
Comments
Blog Index