A Dolled Up Bat Mitzvah with Denim and Diamonds
---
Denim --- who doesn't love it? The perfect blend of casual and polished, denim has been and will likely always be a stylish choice. Pair denim with diamonds and you have a fantastic display of style and jazz. Why not celebrate your Bat Mitzvah with this dynamic duo?

Dazzling Denim Décor
These tablecloths and coordinating place settings elevate your denim and diamonds theme to the next level. Add glimmering chair covers and your look is comprehensive and complete.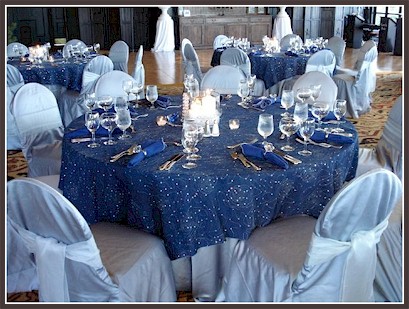 If you're looking for a bit more luxe, take things up a notch. These beautiful dishes and blinged-out accents stun guests without coming across as overwhelming.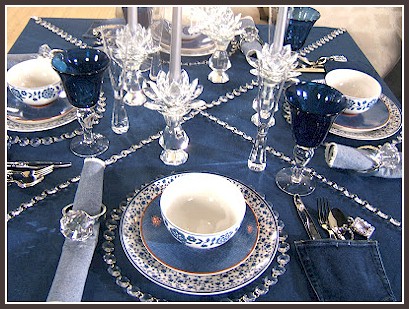 A close up of these thoughtful pocket silverware holders and diamond covered monograms allows you to see just how well diamonds pair with denim.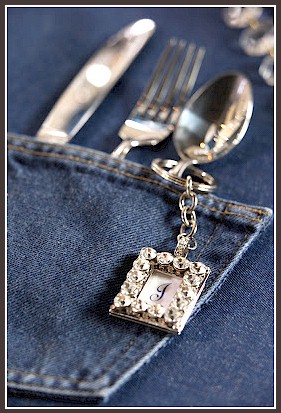 A diamond is forever --- unless it's edible, that is. These edible diamond candies double as stunning decorations and a tasty snack. Edible decor? I'm in!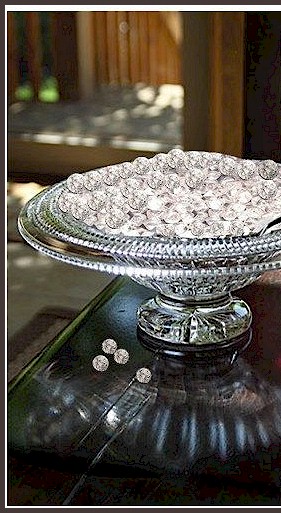 And don't forget the behemoth of all things edible: the cake! By incorporating edible diamonds and denim-like colors, bedazzled denim cakes such as this one taste just as delicious as they look.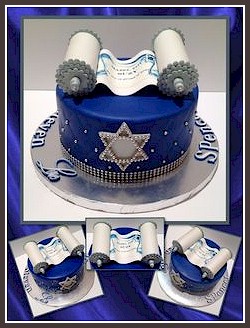 And, of course, your Bat Mitzvah invitation should embody your theme and do it in style. Our Denim and Diamonds Bat Mitzvah invitation can do just that. A silver dazzle base meets a touch of denim and tasteful typography --- all of which pack on the style. You can even choose to add clear rhinestones to the centers of the floral motifs for even more bling.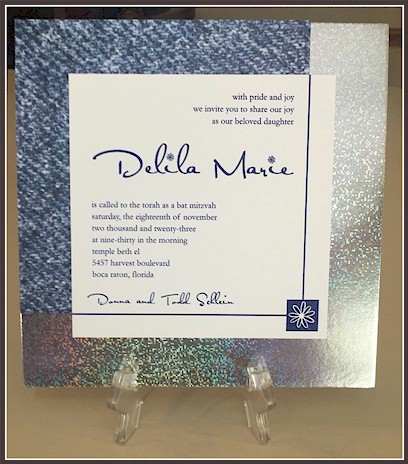 More Bling for Your Buck
Loving the glitz but want a different invitation? View our collection of glitzy Bat Mitzvah invitations. The invitations are beautiful and they won't break the bank. Get your Bar or Bat Mitzvah invitation today!

By Abby Teunissen
Abby is passionate about embracing diversity, fostering learning, and supporting rural communities. She lives with her husband and daughter on a grain and cattle farm near a small town in Northwest Iowa. When she's not whipping up blog posts or plugging away on other digital marketing projects, Abby enjoys spending quality time with her family, tending to her garden while soaking up all the Vitamin D she can get, helping her husband around the farm, and patiently awaiting her long overdue letter from Hogwarts.


---
Comments
Blog Index