Are You on Trend for Your 2016 Wedding?
---
2015 was a great year for Invitations4Less. But now, an exciting new year has dawned and with it, exciting new trends! As 2016 gains momentum, the newest and coolest wedding ideas will begin to pop up here there and everywhere. But before they do, we thought we'd give you a little sneak peak. Here's to trendy weddings, 2016 style!

Anything But Matching Bridesmaid Dresses
Although there is usually a set theme to follow, 2015 brides began to give bridesmaids more and more choice in their dress styles and shades. Take a look at the photo below, any and all shade of green or aqua and a huge range of styles combine to create a uniquely beautiful display.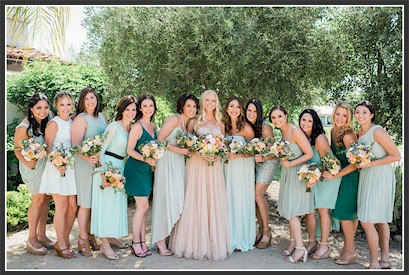 Naked Wedding Cakes
Goodbye frosting, hello cake variation! Cakes in 2016 will be baring it all --- in style! This multi-layered mountain of color and elegance polished off with a beautiful floral arrangement is one example of this truly breathtaking trend.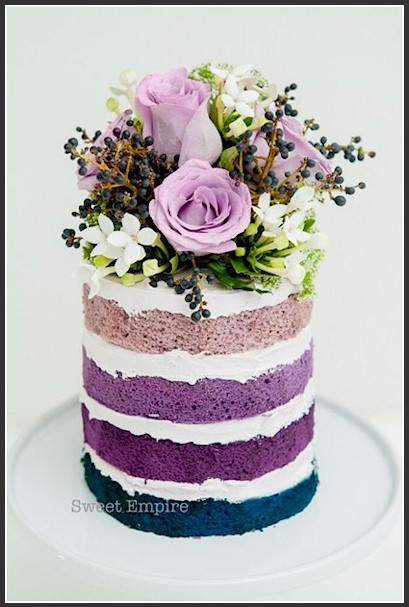 No Cake at All
Worry not --- no cake does not mean no dessert. In fact, many couples who opt out of cake replace it with a larger collection and variety of sweet treats. Macaroons, cupcakes, cake pops, dessert bars, parfaits, s'mores, doughnuts --- these choices are only a small sample of the many non-cake wedding desserts that will wow guests in 2016 celebrations.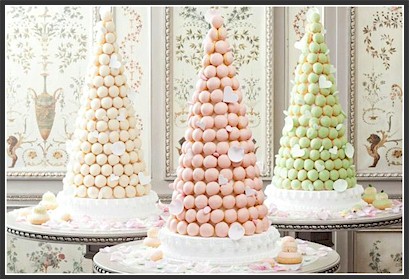 Foodie Celebrations
Who doesn't love a good foodie couple? And couples want to share their culinary joy with their guests. Think favors, custom luxe menus, decadent brews, and gourmet desserts. The sky's the limit and guests love the unique flair. Just take a look at these precious olive oil favors. How thoughtful and elegant!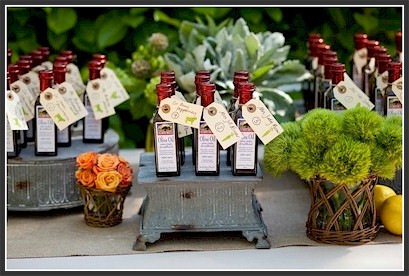 Simple Bridal Style
From light and fresh makeup to more naturalistic hairstyles, brides are getting back to the basics. Gone are the days of overstated jewelry, dark bronzy makeup, and princess dresses. Elegantly sleek dresses, imperfect hairstyles, fresh blushes, creamy tones, and understated floral accents will dominate 2016 nuptials.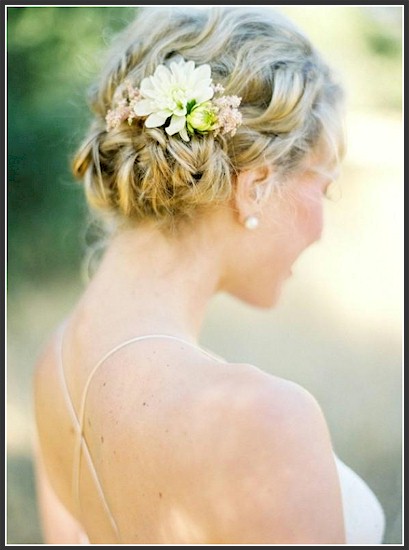 Calligraphy Everywhere
We've always been big fans of beautiful calligraphy --- who isn't!? The neat thing about 2016 is that it will be featured not only on paper goods, but all throughout the big day. From cake toppers and place cards to handmade signs and labels, expect calligraphy to be a big feature.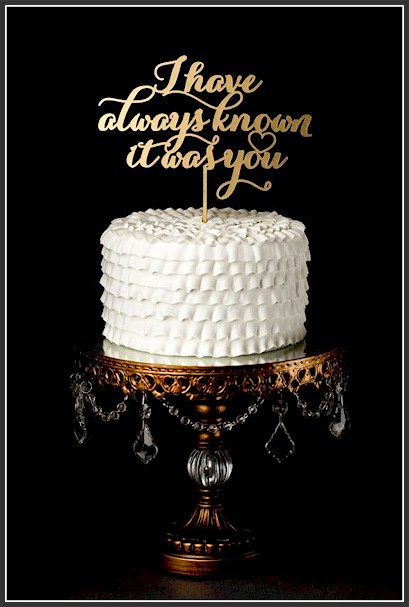 Stay on Trend all Year!
And these are only the beginning --- more trends are sure to come! Match any trend with our large collection of customizable wedding invitations or create your own custom wedding invitations. Both options allow you to convey the individuality, style, and theme of your wedding all at a reasonable price to fit your budget.

By Abby Teunissen
Abby is passionate about embracing diversity, fostering learning, and supporting rural communities. She lives with her husband and daughter on a grain and cattle farm near a small town in Northwest Iowa. When she's not whipping up blog posts or plugging away on other digital marketing projects, Abby enjoys spending quality time with her family, tending to her garden while soaking up all the Vitamin D she can get, helping her husband around the farm, and patiently awaiting her long overdue letter from Hogwarts.


---
Comments
Blog Index