An Autumn Themed Bridal Shower
---
The fall season is upon us and if you are in the midst of planning an autumn bridal shower, the menu planning should be fun and festive as we approach the holiday season. Fall presents an array of fresh seasonal fruits and vegetables that can be easily integrated into your shower menu.

To get the party started, these delicious drinks are perfect for a crisp fall day. Spiced tea and autumn punch are tasty options for an afternoon shower that involve effortless preparation for a large crowd. For a late afternoon or evening shower celebration, harvest martinis are a festive way to get things rolling. If you are looking to keeps things simple, serve apple cider from your local apple orchard. It's delicious served cold or hot.

For food starters, serve Roasted Red Pepper Hummus with warmed pita chips as an appetizer. Also consider a Tomato Bruschetta served on a French baguette. Roasted pumpkin seeds and a mixture of nuts and candy corn are perfect for the candy dishes. A warm spinach and artichoke dip served with toasted bread or tortilla chips is another easily prepared favorite.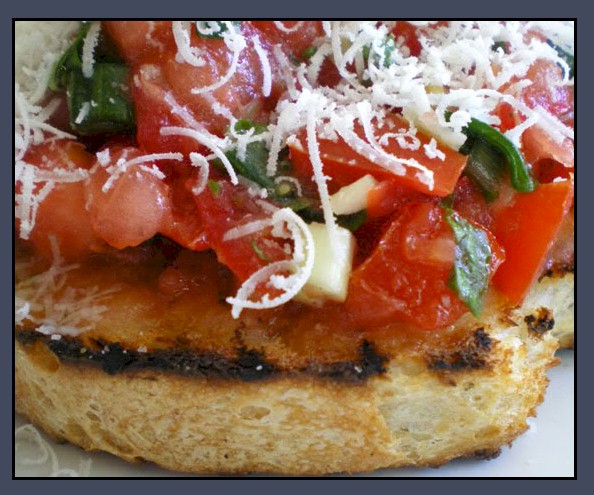 Moving onto the main course. Consider the following selections. White Chicken Chili served with a variety of fresh breads, turkey salad served with pita bread and potato fries or Eggplant Parmesan accompanied by pumpkin bread. Homemade apple sauce and cranberry jelly are both easy to make and a perfect autumn side dish.

For dessert, your guests will love a slice of mouth-watering pumpkin cheesecake or apple crisp served with vanilla bean ice cream. If the "Bride To Be" would like a cake served at her shower, a spiced carrot cake with cream cheese frosting is a delightful way to end the autumn celebration.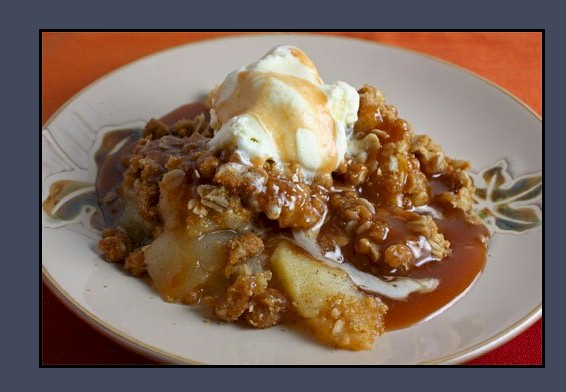 Vanilla Apple Crisp with Caramel Sauce found in the ClosetKitchen.com

Send your guests home with the perfect shower favor. A luscious caramel or candied apple covered with sprinkles, chocolate shavings or nuts.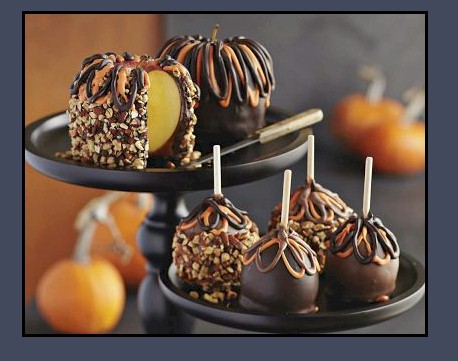 By Williams-Sonoma

Decorating can be effortless with pumpkins, gourds, berry branches and chrysanthemums. It's an easy time of the year to decorate with Halloween and Thanksgiving on the horizon.

Finally, you will have more than your traditional bridal shower invitations to choose from this time of the year. Look for a fall themed invitation like the option below.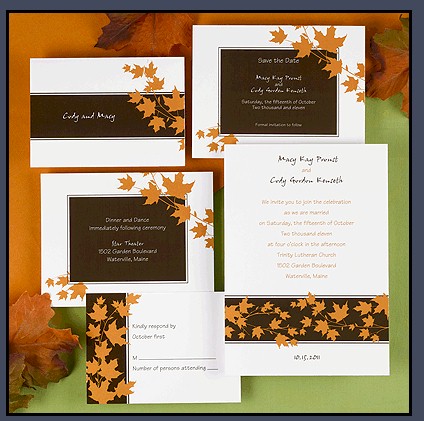 Bridal showers in most cases mark the beginning of the wedding festivities. It's a day of sharing good laughs, love and memories. As the host or hostess, remember in all your efforts to create the perfect shower, to take time out to enjoy your friends, family and the bride. It's your special day too!

By Michaela
Michaela has been with Invitations4Less.com since 2003, showing off her customer service skills to a variety of stationery consumers.
Michaela is mom to two active pre-teens and spends her free time bike riding, boating, hiking and enjoying family time.


---
Comments
Blog Index