Baby Shower Gift Ideas
---
Next to your wedding registry, your baby registry will require more time than you ever imagined. If this is your first baby you will probably find it a lot more confusing. There are so many categories! So many items! In the end, choosing baby items can be fun, but it is also easy to sign up for things that are useless.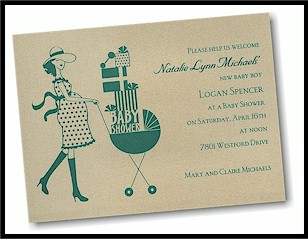 Useless: Baby Wipe Warmer. This is useless for a number of reasons. One; are you sure there is an outlet close enough to your changing table? Two; you can't take it in your diaper bag when you are out and about. Three; in real life you will not be doing all your diaper changes on the table.

Ask For Instead: Cases of wipes. No, it isn't a glamorous shower gift but it is the one you will use the most. And you will use them FOR YEARS!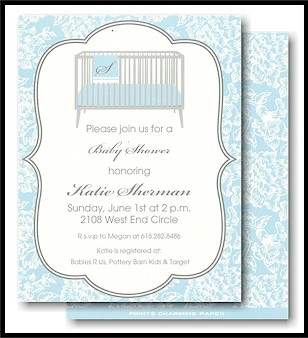 Useless: 0-3month clothing. Even if your baby is small enough to fit into this size, she won't be for long. And sizes for different clothing lines vary. Don't invest money into this size. The average weight for a full term baby is just over 8lbs. But honestly, any number is possible.

Ask for Instead: Ask for 3-6 month clothing right away, even better, get a few new things and don't be ashamed of taking hand-me-downs. You will find (unfortunately) that there will be outfits your baby never wears before growing out of them. People love to buy cute baby clothes but unless baby is changing outfits more often than Kate Middleton, you will never go through them.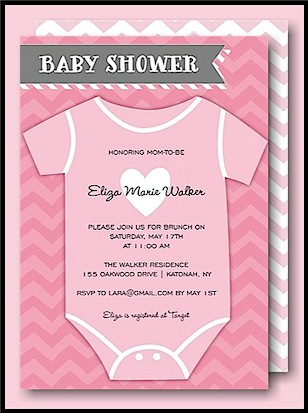 Useless: Pacifiers; but I say that with a definite maybe. Not every baby will like a pacifier. And if they do, they may only like one kind. If you choose to go this route to soothe buy one in a couple different shapes and see if baby will take one, if not, start walking the floor.

Ask for Instead: White Noise Machine. You don't need something with 20 sounds. The white noise and the rain (without thunder thank you) are the most soothing. Make sure it plugs in or you will be spending a fortune in batteries.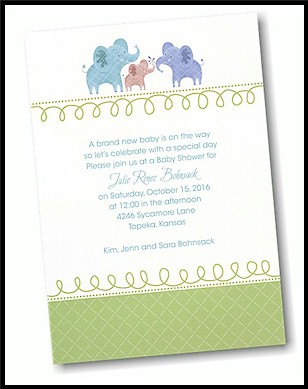 The best gifts are a lot of love and kisses. And wipes, lots and lots of wipes!!

Invitations4Less has a great selection of affordable Baby Shower Invitations . If you'd like some personal assistance, just send us a note. We'll be happy to assist you in finding the perfect invitation!

By Lynn Olejniczak
Lynn Olejniczak is a writer and researcher who lives in and loves Chicago. A mother of two, she claims if she had three hands she would be wishing for a fourth.


---
Comments
Blog Index