Trend Alert: Mitzvah Programs
---
Invitations4Less.com has been assisting families with their Bar and Bat Mitzvah invitations for over twelve years now and I have been with the company for almost eight years. One of my favorite parts of the job is assisting families with their Bar and Bat Mitzvah invitations. I am not Jewish so one the things I have enjoyed most is learning the customs and traditions of Bar and Bat Mitzvahs. One of the latest trends for Bar and Bat Mitzvahs is a program. Just like one you would receive as you arrive at a wedding ceremony. I love this idea. For the non-Jewish guest, this is excellent way to help them understand the traditions that surround the service and celebration. For the Bar or Mitzvah and their immediate family, it's a treasured keepsake.

The Bar Mitzvah Program is yours to personalize with prayers and the order of the service. You can also add details such as the history behind becoming a Bar or Bat Mitzvah, along with honoring those that are special in your son's or daughter's journey. This is also a wonderful way to share the information about their Mitzvah Project. Below are a few options that have been popular with our customers.


Silver Yad Bar Mitzvah Invitation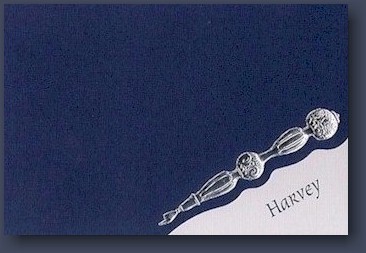 The elegance and simplicity are what I like about this option. The navy adds masculinity and the silver foil Torah pointer is event appropriate.


Adorable Aqua Bat Mitzvah Invitation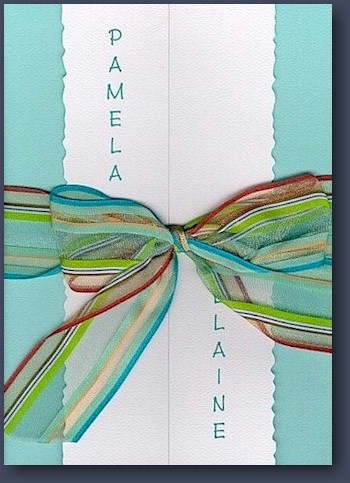 This is a beautiful option for a Bat Mitzvah program. There is ample room inside for customization and the bow is elegant touch.


Golden City Bar Mitzvah Invitation




This versatile ensemble works nicely as an invitation and also as Bar Mitzvah program. The Hebrew below the city line can be customized. A smaller card with the same design may be used as an accommodation or direction card.

No matter what the celebration, a program adds to a special event by giving guests an intimate understanding of the day's agenda. It enlightens guests with traditions and customs that surround the day's festivities and honors those that have made it special.

By Michaela
Michaela has been with Invitations4Less.com since 2003, showing off her customer service skills to a variety of stationery consumers.
Michaela is mom to two active pre-teens and spends her free time bike riding, boating, hiking and enjoying family time.


---
Comments
Blog Index