Over Again In Pink!
---
Sixteen years of marriage, two rounds of births announcements, two baptisms and more birthday parties than I can count. Needless to say, we have mailed out many invitations throughout the years. They have been printed on blue paper, or printed in blue ink. Invitations from our home are always sealed with baseballs, bugs or cars stickers. Not much from our address is sent with anything themed in "pink".

I love being the mom of two busy boys. When I married my college sweetheart, I assumed we would at some point we would have a girl. I wouldn't change a thing about our rough and tumble household. It's full of noise, action and lots of love. But I'll admit to moments of "what would it be like if we had a girl around here". Throughout the years of helping customers order invitations for their own special occasions, I have created my "If I had a Girl" list of invitations. It changes from year to year, but below are my current top picks.

My favorite baby shower invitation is the Pastel Pinwheel Wrap.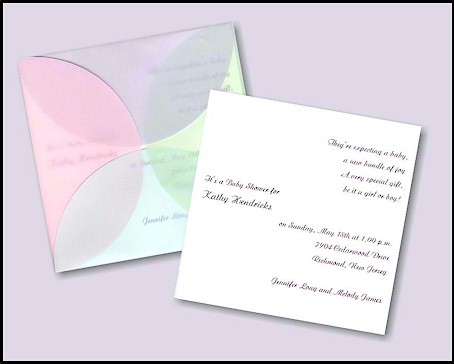 It's soft, feminine and offers plenty of printable space for shower and registry details. I personally would use fuchsia ink for the printing, but a dark purple or lilac would be nice too.

At the top of my list, my choice for baby announcements isn't found within our baby announcement selections. It's actually one of our favorite Bat Mitzvah invitations.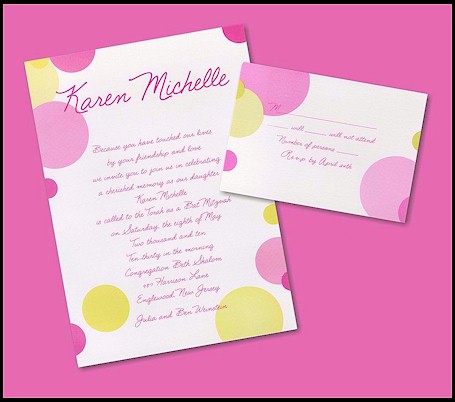 The Mod Dots Invitation is vibrant, joyous and pink! I also love the option of matching thank you notes, that moms can use for future events.

If budget were not a concern, I would consider an invitation offered from our wedding line, as a baby announcement.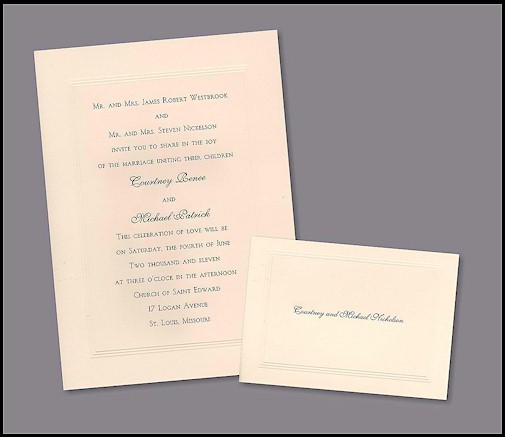 The Triple Panel Engraved Invitation is an elegant way to announce a birth.


It's engraved on 100% cotton ecru paper. When the printing is complete, the plate is returned to the customer and may be kept as a keepsake.

Blessings From Above in Pink would be my choice for a baptism invitation.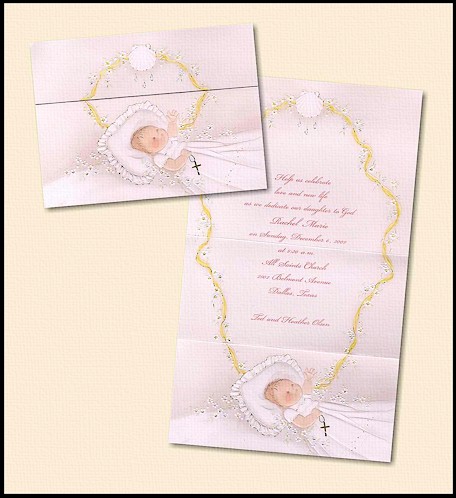 It's sweet, colorful and full of good grace. This is another keepsake for the baby album.

It's not pink, but it's all "girl".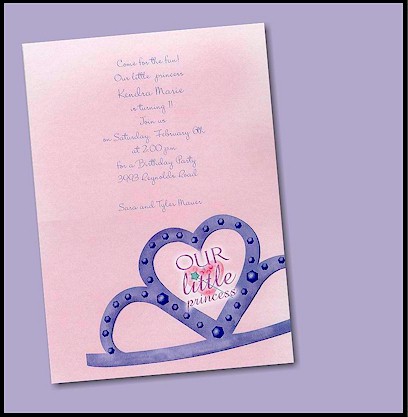 Our Little Princess Birthday Party Invitation is festive and sets the stage for a joyous first birthday celebration.

As my boys get older, I look back and know I would not change anything about the announcements or invitations we sent out in their honor. Pink or blue, they remind me of amazing days and good memories.

By Michaela
Michaela has been with Invitations4Less.com since 2003, showing off her customer service skills to a variety of stationery consumers.
Michaela is mom to two active pre-teens and spends her free time bike riding, boating, hiking and enjoying family time.


---
Comments
Blog Index