Getting to Know: Carlson Craft
---
Whether you're previewing Graduation Announcements, Wedding Invitations, Bar & Bat Mitzvah Invitations, Holiday Cards or Quinceañera invitations, you've most likely run across a large collection of invitations from Carlson Craft. That's because Carlson Craft is the largest producer and supplier of social stationery products in the world!

Founded in early 1948, Carlson Craft, at the time called Carlson Letter Service, began operations under the steerage of Bill Carlson as a part-time venture with his wife operated out of their home. They offered one style of wedding invitation, white paper printed with black ink.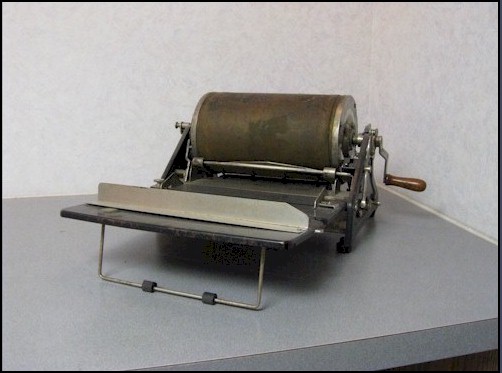 An original Carlson Letter Service printing press
on display at Carlson Craft in North Mankato, MN



The business blossomed within six months into a full-time retail service and by 1962 they employed 50 staffers and a variety of Carlson Craft social stationery was available for sale in 26 states.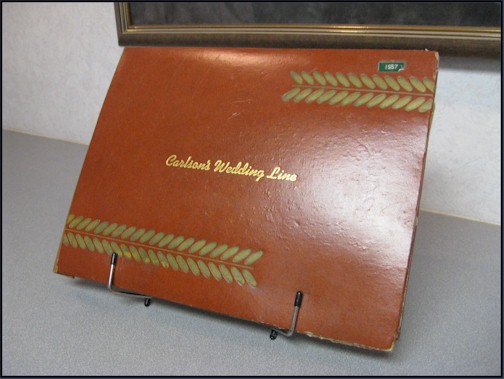 The first Carlson Craft Wedding Invitations album
is on display at Carlson Craft in North Mankato, MN



Over the past 60 years, Carlson Craft has grown to offer a variety of personalized products, including wedding invitations, holiday cards, birth, graduation and anniversary announcements, bar and bat mitzvah invitations and any type of party invitation imaginable through their network of retailers spread out across the country in all 50 states. The company now employs multiple hundreds of people in its 200,000 + square foot building in North Mankato, Minnesota.

Invitations4Less.com is proud to have been a dealer for Carlson Craft for over 12 years and we're happy to assist you with placing an order for any Carlson Craft item your special day calls for.

By Joyce Buczek
Google+

Joyce Buczek was the founder and original owner of Invitations4Less.com in 1999. She continues working with Invitations4Less.com as a consultant and guest blogger. In her spare time, Joyce enjoys traveling, cooking and spending time with her family, including 2 spoiled cats.


---
Comments
Blog Index