Considerations for a Bar/Bat Mitzvah Project
---
As Jewish pre-teens approach their all-important Bar or Bat Mitzvah celebration, they begin to reflect on the importance of social action and their participation in such programs. Mitzvah, after all, means "commandment" in Hebrew and many synagogues are requiring Bar and Bat Mitzvah candidates to select a project that will utilize their time and talents in order to make the world a better place.

How does one go about selecting a project? First, let's consider the meaning of tikkun olam (repair of the world through human actions) and how it relates to our approaching simcha (joyous event). The concept of tikkun olam involves several factors including: volunteerism, helping the needy, and acts of kindness.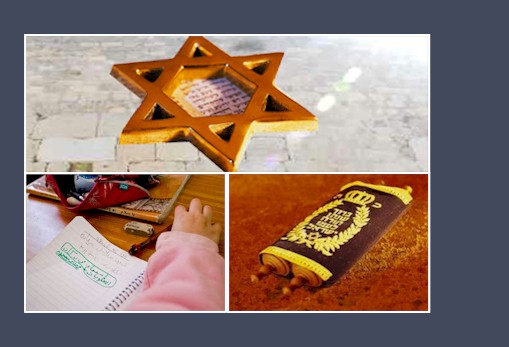 Now that you've thought about the meaning of tikkun olam and the commandments, you should ask yourself these questions:

&nbsp1. &nbspWhat are my talents?
&nbsp2. &nbspWhat do I enjoy doing?
&nbsp3. &nbspWhat is going on in the world that upsets me?
&nbsp4. &nbspWhom do I know that can assist me?
&nbsp5. &nbspWhy should I do this?

Once you've asked yourself these questions, write down the answers on a note pad. Brainstorm with your parents and family. Do you see any trends that can steer you toward a meaningful project?

Above all, you may find it beneficial to keep this passage in mind: "One should use one's face, hands, and feet to honor one's Creator" (Tosefta Brachot 4:1).

In next week's Mitzvah Monday blog, we'll look at several ideas that may inspire you in your quest for a project that will be as helpful to others as it is rewarding to you.

By Jeanne Woodyard
Google+

Jeanne has worked in the printing industry for nearly 30 years and became the new owner of Invitations4Less.com on January 1, 2012.
When not working with our customers, Jeanne enjoys spending time with family and friends, RVing with her husband and spoiling her two kitties.


---
Comments
Blog Index