You See A Funeral Home, The Industry Sees A "Life Event Center"
---
What's stately and elegant, tastefully decorated with upscale furnishings and available for your event reception?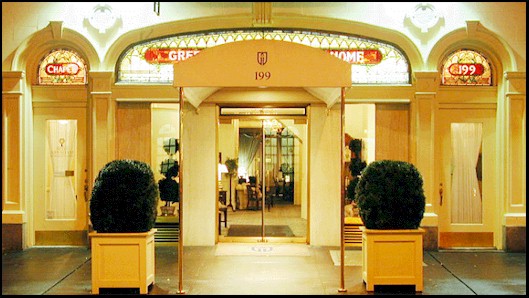 Greenwich Village Funeral Home, New York, NY



Today the answer to this question may be your local funeral home!

According to an article which appeared in USA Today (originally published by the Indianapolis Star) earlier this year, funeral homes are opening their doors to all sorts of events, not just those for the bereaved. They see it as an opportunity to pull in extra business and many are renaming their facilities monikers such as "Life Event Center" in an attempt to lure Brides, Bar and Bat Mitzvahs, Quinceaneras, and even birthday celebrants in through their elegant doors.

While at first this may appear somewhat odd, there are a lot of reasons why this may be the perfect choice for your event, not the least of which is cost, which can be considerably less than a traditional event hall or restaurant. In many cases, you can choose your own catering, and the neighbors are sure quiet and won't mind so much if you're not!

Would you host your event in a "Life Event Center" if you knew it also served the funeral community?


photo courtesy Greenwich Village Funeral Home, NY, NY

By Joyce Buczek
Google+

Joyce Buczek was the founder and original owner of Invitations4Less.com in 1999. She continues working with Invitations4Less.com as a consultant and guest blogger. In her spare time, Joyce enjoys traveling, cooking and spending time with her family, including 2 spoiled cats.


---
Comments

Name: Weddings by Jonette
Location: California
Location: I never would have thought of a funeral home for a reception. I would be shocked if any of my clients would go this route, but it's certainly a viable alternative.

Name: Invitations4Less.com
Location: Flagstaff, AZ
Location: Thanks for stopping by, Jonette!

Blog Index