Announcements for the Non-Traditional Collegiate Graduate
---
I recently made the decision to return to college, to pursue a second degree. It had been over fifteen years since I had been in college and upon my return to the classroom, I quickly learned that things on campus had changed a great deal. The list of changes is long, but probably the most noticeable change was the makeup of the student population. My classes are packed with non-traditional students, just like myself. Nowadays, the classrooms at colleges and universities are filled with non-traditional students. Almost 35% of the graduates at my university this year will be non-traditional, older students.

At Invitations4Less.com, we always work hard at keeping up with the current trends and needs of our graduates. If you are looking for the perfect way to announce your achievement, with the non- traditional method, take a look at the four options below. These announcement options are just a snapshot of what we have to offer this year.

sGS52 - Jubilation Graduation Announcement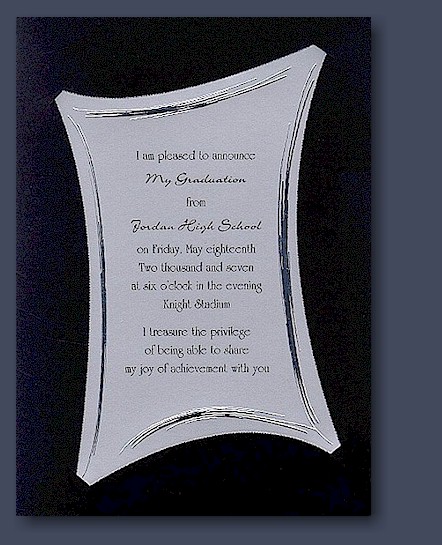 The contemporary announcement is perfect for inviting friends and family to a graduation party or simply to announce your accomplishment.

ttGA46 - Cap & Quill Graduation Announcement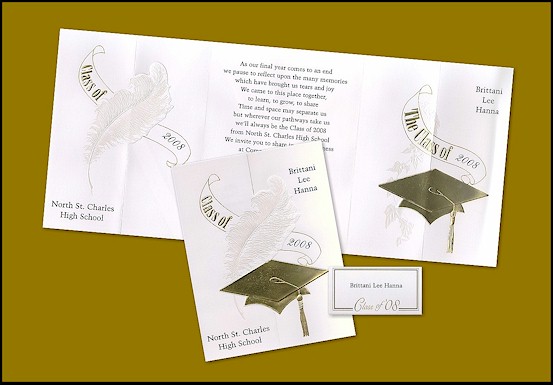 This stunning announcement allows for your college or university name to be printed on front, along with your name. There is plenty of room inside the announcement for the details of your commencement ceremony or graduation party.

ttSP07 - Exclusive Graduation Announcement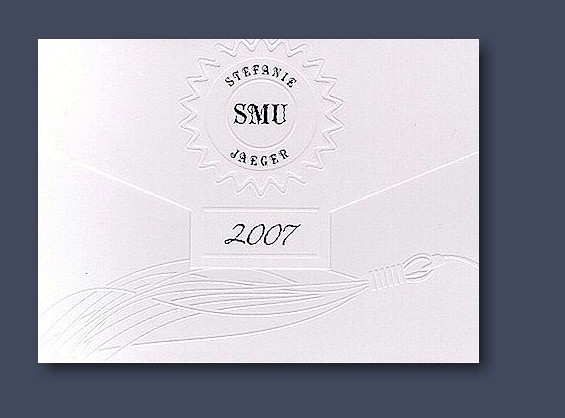 Your name and college's monogram are elegantly placed on the front of this invitation. The inside opens up to reveal the details of your accomplishments.

ttGA40 - Ecru Traditional Graduation Announcement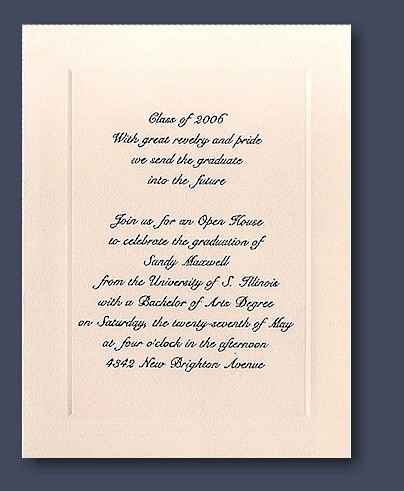 This sophisticated announcement is ideal for mailing to friends and family, and nice enough to frame next to your diploma.

All of us at Invitations4Less.com congratulate the Class of 2011!

By Michaela
Michaela has been with Invitations4Less.com since 2003, showing off her customer service skills to a variety of stationery consumers.
Michaela is mom to two active pre-teens and spends her free time bike riding, boating, hiking and enjoying family time.


---
Comments

Name: Nancy
Location: Duluth, MN
Location: Congratulations on your decision to go back to college!

Blog Index