Summer Celebrations With Red, White & Blue Pride
---
Are you looking for a festive way to announce the return of your soldier or a jovial way to invite your friends and family to a summer celebration with an American Pride theme? Let us help you find just the right announcement or invitation for your celebration.

Whether you are having a party to celebrate your beloved soldier's return home or just want to announce their return, this invitation is a wonderful option.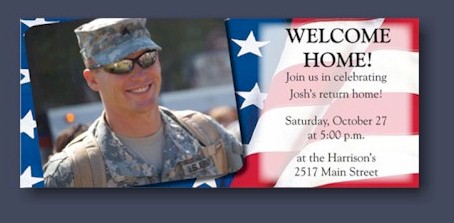 This patriotic announcement is a joyful way to announce to friends and family that your soldier is home!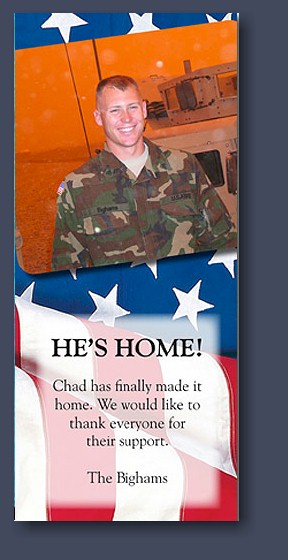 Not only is this a great July Fourth party invitation, this non-photo card with a fireworks border design is a festive way to invite your friends and family to a summer celebration.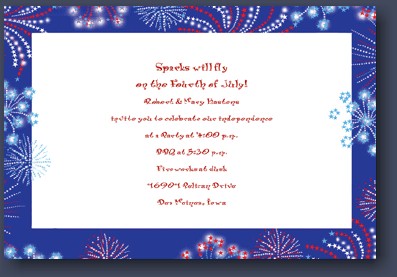 This versatile invitation can be used to announce a soldier's return, as a party invitation or 4th of July greeting. Just send us a photo of your favorite soldier or family snapshot.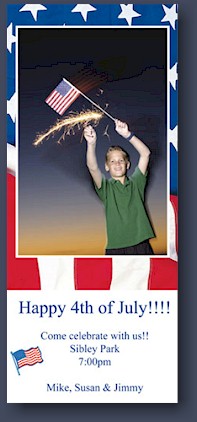 When I saw this invitation, all I could think of was BBQ and a picnic. I love the ants! This invitation could be used for any type of outdoor summer celebration or even a family reunion.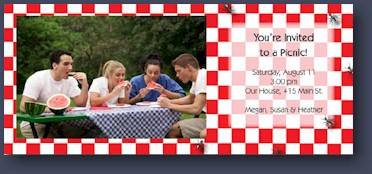 Invitations4Less.com wishes to express our gratitude and pride for our troops serving overseas and domestically. Happy Independence Day!

By Michaela
Michaela has been with Invitations4Less.com since 2003, showing off her customer service skills to a variety of stationery consumers.
Michaela is mom to two active pre-teens and spends her free time bike riding, boating, hiking and enjoying family time.


---
Comments
Blog Index