Here by Popular Demand: Lovely Lavender and Legacy Invitations
---
Here at Invitations4Less.com, we are always in search of the newest invitation papers available for your Bar or Bat Mitzvah. This week we are proud to introduce our Lovely Lavender Bat Mitzvah and Legacy Bar Mitzvah invitations.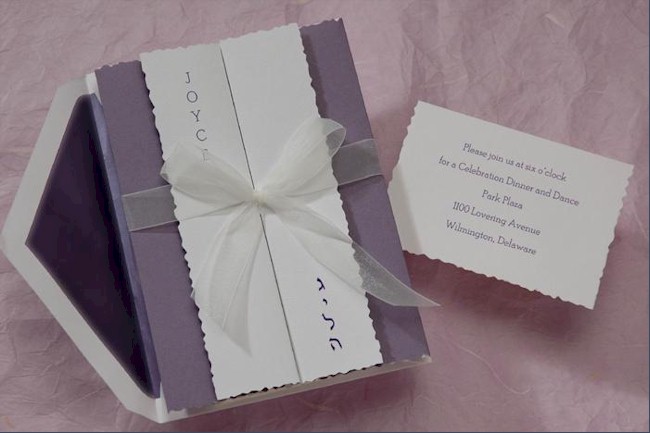 Lovely Lavender's sister invitation, Adorable Aqua, has been so popular that we knew we had to offer this version in lavender. While shown here with an optional white chiffon ribbon, there's also a purple chiffon ribbon available. With room for 2 names on the front, we think this invitation be perfect for a B'not Mitzvah, too!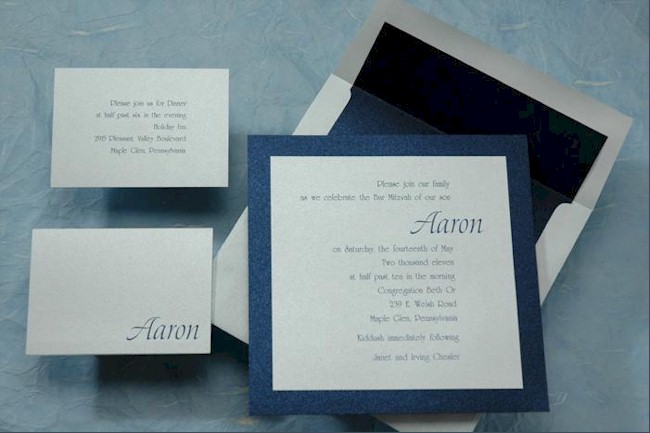 When your guests receive our new Legacy Bar Mitzvah invitation, they will admire your exquisite taste. A pale blue shimmer layer is adhered to the bottom layer which is a midnight blue shimmer card stock. The matching envelope is constructed from the pale blue shimmer paper. Add a midnight shimmer liner to the envelope for a truly coordinated look

By Jeanne Woodyard
Google+

Jeanne has worked in the printing industry for nearly 30 years and became the new owner of Invitations4Less.com on January 1, 2012.
When not working with our customers, Jeanne enjoys spending time with family and friends, RVing with her husband and spoiling her two kitties.


---
Comments
Blog Index