Getting To Know: Lemon Tree Stationery
---
A few years ago, Invitations4Less.com was in search of new suppliers for our growing line of invitations. We traveled to New York City to attend the National Stationery Show which is held every year in May. While there, we discovered Lemon Tree Stationery. Since then, they have been providing those customers who have discriminating taste with exquisite and surprisingly affordable invitations.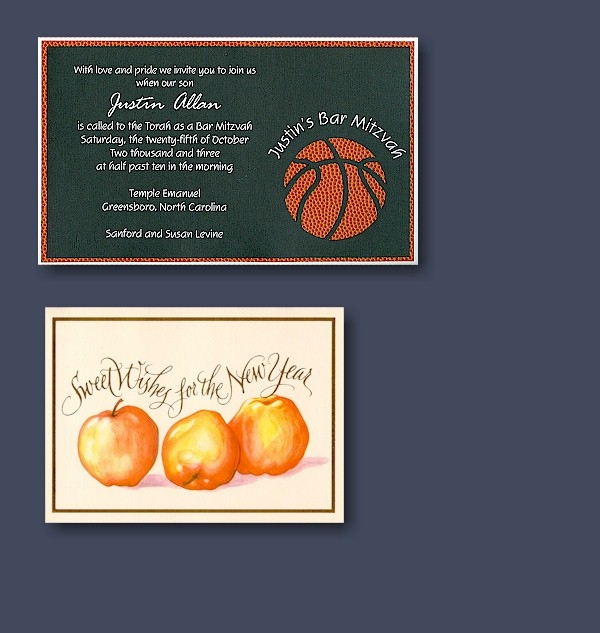 Located just 40 miles east of New York City on Long Island, Lemon Tree Stationery has a team of international designers that gives their invitation designs a Trans-Atlantic, European-American flavor. From Bar Mitzvah and Jewish New Year Cards to Wedding, each and every invitation order is handled with the utmost of care.

We are pleased to be able to offer Lemon Tree Stationery Bar Mitzvah Invitations and Rosh Hashanah cards. We are confident that you will love Lemon Tree Stationery as much as we do! View our selection Lemon Tree Stationery Rosh Hashanah Cards here (cards with item numbers beginning with "lt") and our selection of Lemon Tree Stationery Bar and Bat Mitzvah Invitations here.

By Jeanne Woodyard
Google+

Jeanne has worked in the printing industry for nearly 30 years and became the new owner of Invitations4Less.com on January 1, 2012.
When not working with our customers, Jeanne enjoys spending time with family and friends, RVing with her husband and spoiling her two kitties.


---
Comments
Blog Index