L'Shanah Tovah: Sooner than You Think!
---
Where did this summer go? As we prepare to get children back to school and finish up our summer plans, we also have Rosh Hashanah in less than two months. This year (2014), Rosh Hashanah is on September 24th, with Yom Kippur beginning on October 3rd. It may sound far away but time has a way of creeping up quickly, so we are here to help.

Here is a stylish way to wish your loved ones L'Shanah Tovah. Our AppleSpiral Rosh Hashanah card bids New Year blessings in Hebrew, with a simple message alongside. This whimsical, yet sophisticated image makes this Rosh Hashanah card a lovely way welcome happiness to all.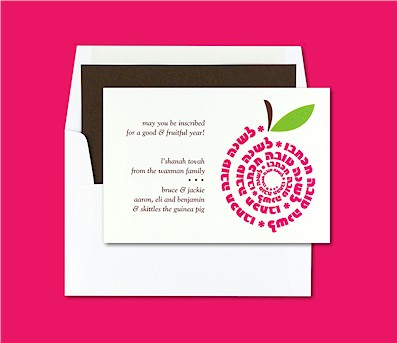 If you would like to express your wishes in a more traditional sense, this Rosh Hashanah card allows for a verse of your choosing on the inside. Your thoughtfulness will be evident when friends read your personal selection celebrating faith and hope for a wonderful new year.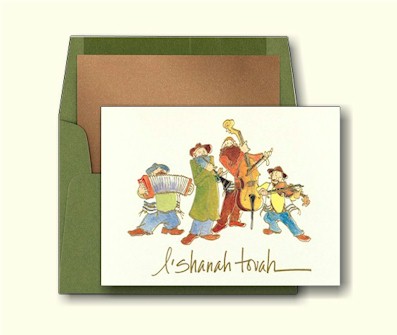 This lovely Rosh Hashanah card has space for seven photographs to show the joy you have had through the last year. A simple address seal allows the tree image to follow through from beginning to end.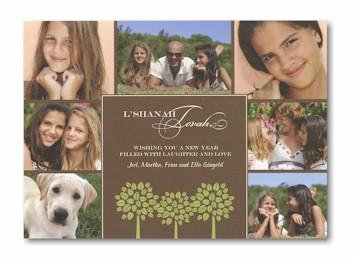 Celebrate the hopes of a dazzling new year with this beautiful card. Gold stars leap from the purple-hued shofar as your wishes for L'Shanah Tovah ring through. Adding ruby envelope liner to this Rosh Hashanah card will make everyone on your list feel special indeed!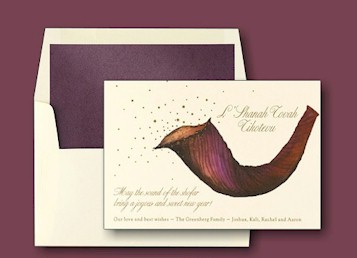 Our wishes for your happiness are always present when you need help in selecting something special. We will be happy to help you customize your Rosh Hashanah card with a fitting passage so you can let all your loved ones know your hopes of a fabulous new year!

By Lynn Olejniczak
Lynn Olejniczak is a writer and researcher who lives in and loves Chicago. A mother of two, she claims if she had three hands she would be wishing for a fourth.


---
Comments
Blog Index