Destination New Orleans!
---
Part Southern Charm, part Parisian Romance, and part Bluesy Jazz Club with no shortage of good food, New Orleans is welcoming visitors from all over with open arms and an invitation to party! It's the perfect location for a Destination Wedding. On a recent visit in the days leading up to Mardi Gras, I got to experience this amazing atmosphere first-hand. If you're thinking of coordinating a destination wedding in NOLA, here are a few things to consider.

Choose Mardi Gras or New Orleans-themed Wedding Invitations to set the tone for your guests before the big day. There are lots of options available, from a simple fleur de lis design, a symbol frequently associated with the city of New Orleans, to a damask design, very trendy right now, and also very Southern, to a Party style invitation with colorful symbols of Mardi Gras incorporated.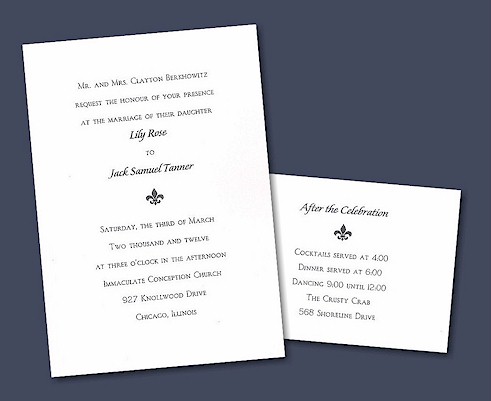 Choose the date of your wedding early. Part of the charm of New Orleans is the non-stop celebration. For best results in finding your ideal ceremony and reception locations, booking hotels and finding deals on airfare, take a look at the calendar and plan ahead.

With Antebellum Mansions, French Quarter Balconies and stately Garden District Homes to choose from, you can easily select your venue to match the mood of your wedding.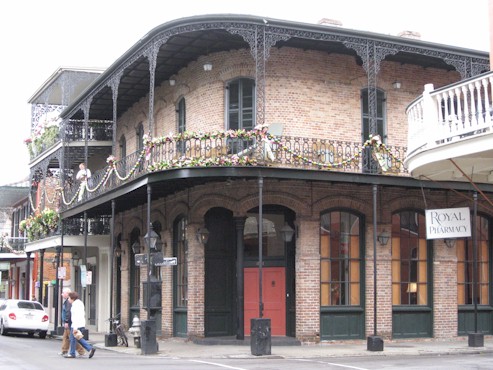 If you'll be married in the French Quarter, consider hiring a horse-drawn carriage to take you to the ceremony and reception locations. So romantic!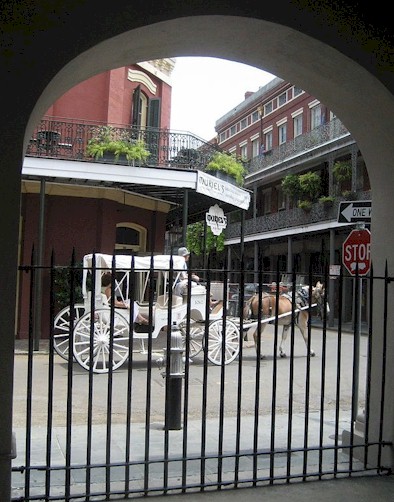 On the other hand, the Garden District boasts the historic New Orleans Streetcar Lines (Remember that in Princess And The Frog?).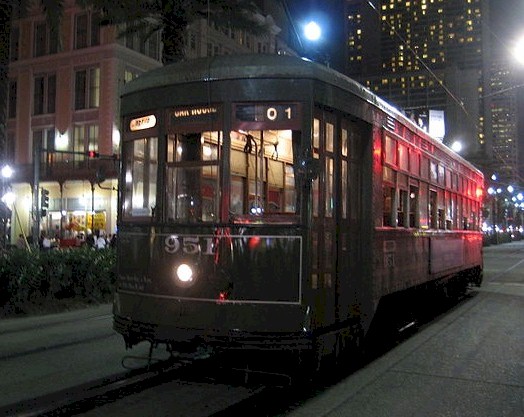 How much fun would that be for you and your bridal party to arrive to your wedding on a streetcar?

The official colors of Mardi Gras are Gold, for power; Green, for faith; and Purple, for justice. If you'll be married anytime between January 6th (the twelfth night of Christmas) and Mardi Gras (the date of which floats according to the date of Easter in any given year), you'd be wise to use these colors liberally in your wedding scheme. The whole city will be decked out right along with you!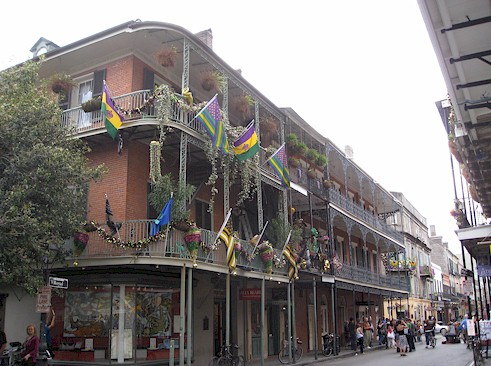 Have a King Cake for your wedding reception. These delectable delights are usually a Danish-style ring cake decorated with icing and topped with sugar sprinkles in Green, Gold and Purple, but you could have your cake baked in any shape you like. Ask your baker to insert a small baby trinket into the batter before baking. The lucky recipient of the baby in their slice of cake will be honored to be included in the tradition!

Of course, don't forget the beads and baubles! Mardi Gras, and the weeks leading up to it, properly referred to as Carnival, are filled with excess. The participants in parades are tossing not just beads, but lots of other little trinkets from faux diamond rings that light up to refrigerator magnets to smart phone covers. And masks are de rigueur during Carnival. You can use just about anything as your wedding favors and your guests will love it!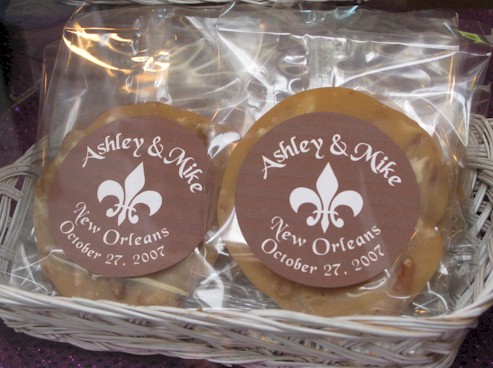 &nbsp&nbsp Praline Wedding Cookies from a local bakery make a fine favor!


Important Details to remember:

- The waiting period after applying for a marriage license is 72 hours.
- The marriage license expires at midnight 30 days after the license is issued.
- Either the bride or the groom (not necessarily both) must be present in person with the necessary documents and application to apply for the license.
- The license fee is $27.50 and is non-refundable
- The license application is available online here

You will need to bring:

- The completed marriage license application form signed by both the intended bride & groom
- A current driver's license, state-issued ID or US Passport for each the bride & groom
- A certified copy of your birth certificate for each. Non-Louisiana residents may present a valid US Passport in lieu of a birth certificate to meet this requirement.
- Social Security Numbers must be presented for each the bride & groom
- If either party has been previously married in any state, a certified copy of the final divorce decree or certified copy of the death certificate of the previous spouse must be supplied.


Marriage License offices in Orleans Parish are located at:

Marriage License Office
Benson Tower
1450 Poydras Street, Suite 407 (downtown)
New Orleans

Hours: 8:15-3:15 M-F except state holidays

and

Second City Court of New Orleans
Historic Algiers Courthouse
225 Morgan Street
Algiers

Hours: 9 a.m. – 3 p.m. M-F except state holidays




By Joyce Buczek
Google+

Joyce Buczek was the founder and original owner of Invitations4Less.com in 1999. She continues working with Invitations4Less.com as a consultant and guest blogger. In her spare time, Joyce enjoys traveling, cooking and spending time with her family, including 2 spoiled cats.


---
Comments

Name: Glynda
Location: Chicago
Location: Thanks for the memories! I was married in New Orleans 12 years ago. I grew up in NOLA and moved to Chicago to be with my dear husband. Am not able to return as often as I'd like, so the photos bring back feelings of "home".

Name: Joyce
Location: Invitations4Less.com
Location: Glad you enjoyed it, Glynda! NOLA is certainly a special place, isn't it?

Name: Brenda Stigler
Location: Slidell, LA
Location: Can you tell me what local bakery made those praline favors? Thanks!

Blog Index