Sneak Preview!
---
Last week, we recapped our visit to the 2012 National Stationery Show and all the goodies and energy to be found there. This week we invite you to come along on a tour of our sneak peek at an exciting new Carlson Craft album we were honored to be invited to review and rate during the special "Sip & See" event on Sunday evening.

Jenn Catron, Product Development Manager for The Occasions Group, gave us a personal tour of the new Twenty13 album still in development and asked for us to share our knowledge and intuition on the designs to be included. We eagerly agreed to spread the word and gather feedback from all of you to share with them!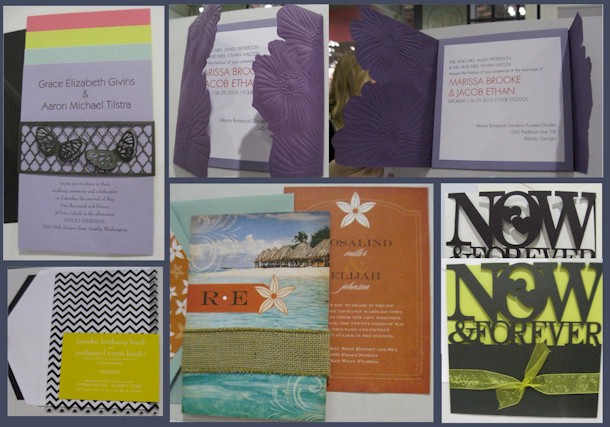 The idea behind this jewel of a collection is to catch the wave of trends with a new release every year. For a large company to move quickly with trends is no easy feat, so we were especially impressed when the very next day we attended the seminar "Top Bloggers Talk Stationery Trends" with Sarah Schwartz of Stationery Trends Magazine and heard first-hand just how so many of the designs shown in this prototype album already are or will soon be emerging trends in fashion, design and stationery. We think Carlson Craft has hit the nail on the head with this new album.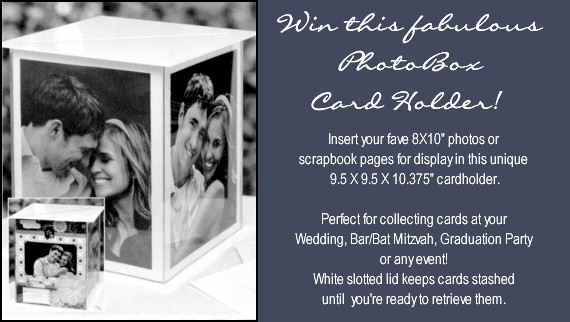 Tell us what you think! Visit our Facebook page to view some of our favorites from the album and offer feedback for us to share with the product development team at Carlson Craft. Each image you "like" or comment on earns you a chance to score a very cool photo card box for your next event!

By Joyce Buczek
Google+

Joyce Buczek was the founder and original owner of Invitations4Less.com in 1999. She continues working with Invitations4Less.com as a consultant and guest blogger. In her spare time, Joyce enjoys traveling, cooking and spending time with her family, including 2 spoiled cats.


---
Comments
Blog Index