An Olympic-Sized Bar/Bat Mitzvah
---
Is there a cure for Olympic Fever?

If you're one of the 32 million plus American viewers of the 2012 Summer Olympics in London, you've caught the bug. Sadly, the spectacle has to end sometime, and what a close it was! London truly was a memorable location for the Olympics and the USA did us proud.

Now that it's all wound down, we find ourselves wondering what to do with all that leftover energy and extra time not spent glued to the telly rooting for our fave athletes. So, we've got an idea. How about an Olympics-themed Bar or Bat Mitzvah?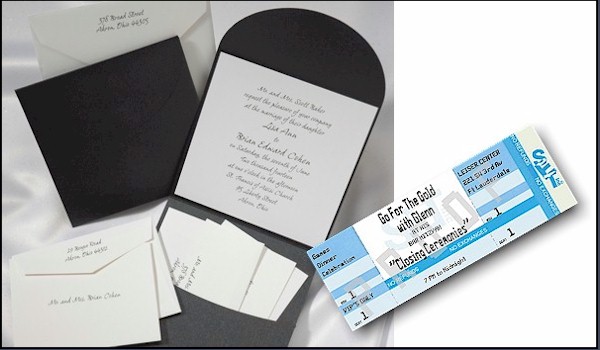 We suggest keeping the ceremony invitation low-key and revving it up for the party with a ticket-style reception card. We like this basic pocket-style Bar Mitzvah invitation from Birchcraft Studios with a custom-printed ticket reception card from Build Your Ticket (both available through Invitations4Less.com) tucked into the pocket. It's sure to get your message across without being over-the-top.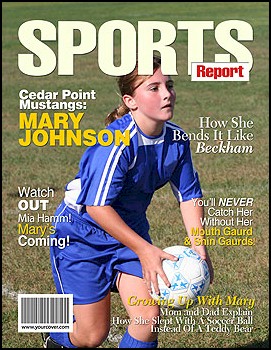 Impress your guests with menu placards designed to look like your Olympic athlete on the cover of "Sports Report". All captions on the front cover, created by YourCover.com are customizable.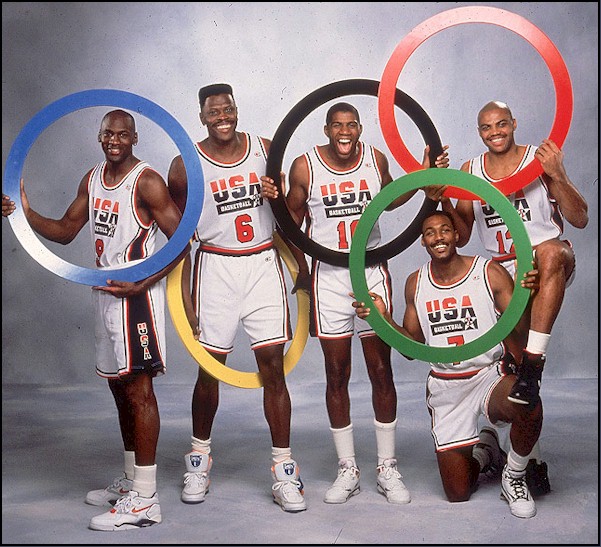 Create a fun photo opp with 5 simple rings as the US Men's Basketball "Dream Team" did in 1992.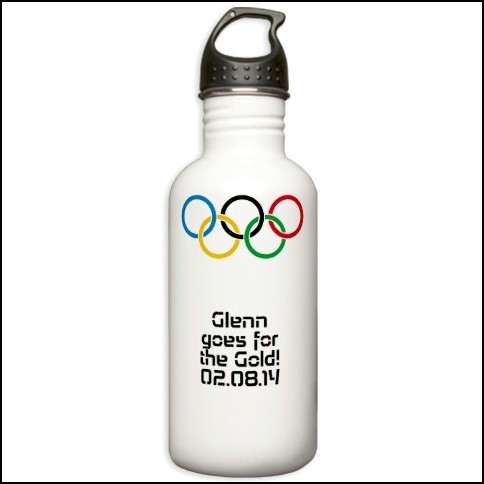 Stainless steel water bottles make great favors! Customize yours with the Olympic Rings (the design of which is in the public domain and may be printed without copyright infringement) and your choice of message.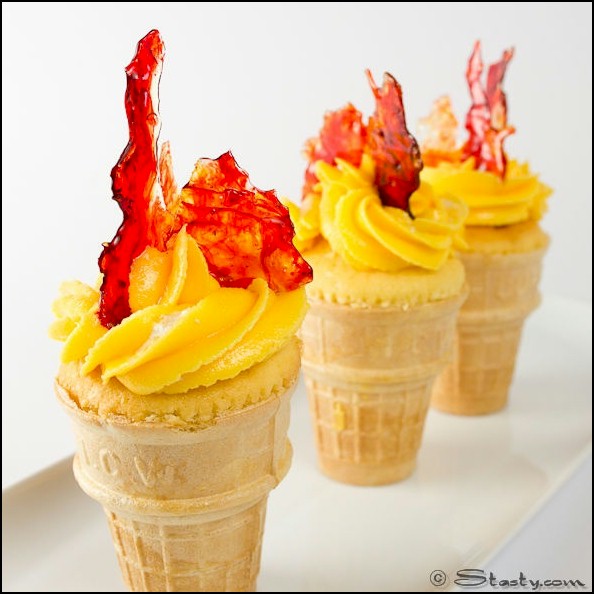 Cupcakes have been, and continue to be, all the rage at parties and Stasty has taken this tasty delight to new heights with her Olympic Torch Cupcakes. We can't wait to try these at home!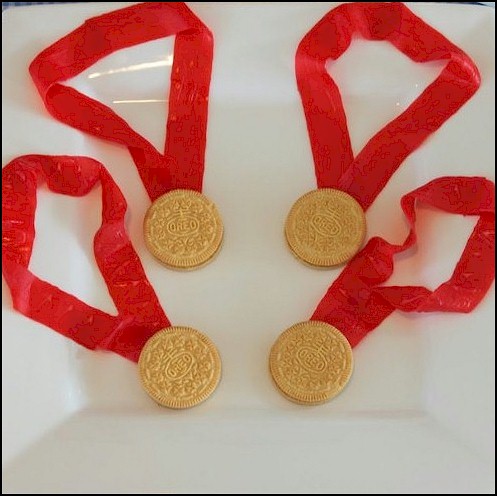 Finally, you will want to send your gold-medal guests off with a little something and we think these Vanilla Oreo cookie medals are a real treat! Aren't they just adorable? Check out all the great ideas at the CatchMyParty Blog.

These are just a few ideas to get you started. Celebrate your young athlete and all that bling with these great ideas for your event.

By Joyce Buczek
Google+

Joyce Buczek was the founder and original owner of Invitations4Less.com in 1999. She continues working with Invitations4Less.com as a consultant and guest blogger. In her spare time, Joyce enjoys traveling, cooking and spending time with her family, including 2 spoiled cats.


---
Comments
Blog Index