Surprise!
---
Who doesn't love attending birthday parties, especially surprise parties? I've thrown a few surprise parties in the past, and was even victim to a surprise party in my honor a few months ago. While fun to plan, there are some logistics to consider when preparing for a surprise party.

Enlist the help of a friend or two that you can trust to keep a secret to pull off the ruse. When choosing the date, be sure that the guest of honor will be available and determine how you are going to facilitate the surprise so he or she won't be suspicious.

party invitations. Be sure the invitations are worded properly so all of the attendees understand that it's to be a surprise.

Balloons and confetti are a must at any party. This invitation incorporates both and would be perfect for a child or adult.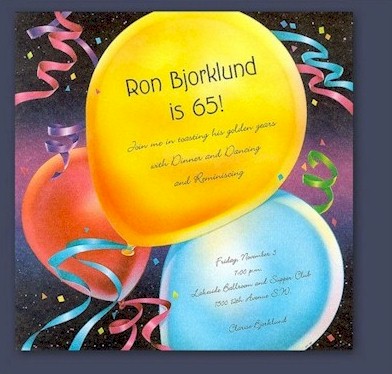 Good luck and fortune is promised to guests that receive this popular Asian-themed invitation.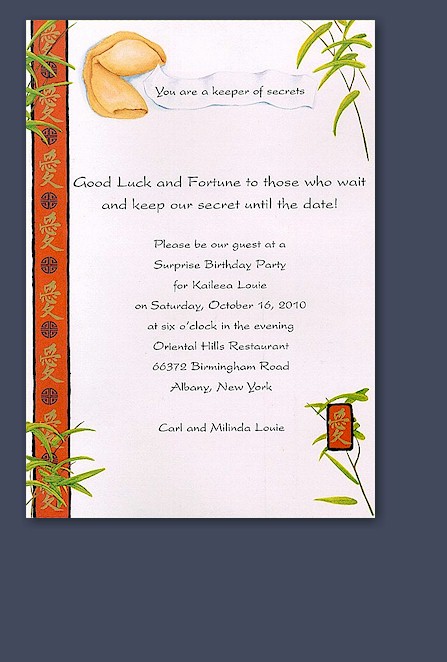 This colorful invitation will conjure up special musical memories from days gone by and is also appropriate for a sock-hop.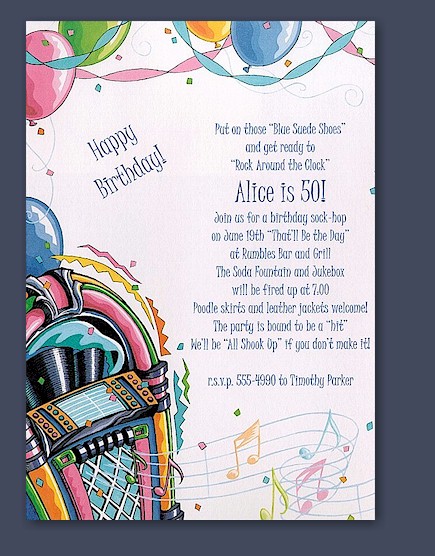 Having a luau or tropical-themed party? The hula dancer on this invitation will entice your guests to the beach!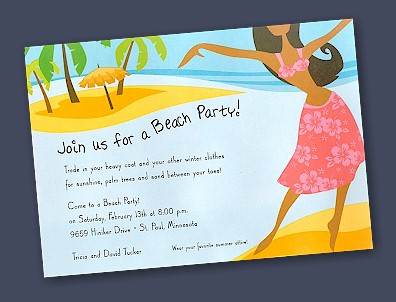 Excitement is sure to build when your guests receive any of our theme-party invitations. Keeping the party under wraps and seeing the reaction of the guest of honor will be worth all of the planning that goes into a surprise party.

By Jeanne Woodyard
Google+

Jeanne has worked in the printing industry for nearly 30 years and became the new owner of Invitations4Less.com on January 1, 2012.
When not working with our customers, Jeanne enjoys spending time with family and friends, RVing with her husband and spoiling her two kitties.


---
Comments
Blog Index