Signature Drinks : Bebida Emblemática
---
Your Quinceañera invitations have been mailed and you are working on all of the last minute details. Yet you feel something is missing from all of your preparations. Could it be your beverage menu?

The latest craze to take hold at Quinceañera celebrations is for the young lady to have a signature drink that her guests can enjoy. Of course, there needs to be two versions of the drink: one non-alcoholic for the court of honor and other friends, and one that alcohol can be added to for the adults at the party.

First, select a flavor or combination of flavors that you like. Then you'll need to choose a name for the drink. Incorporate your name into the drink name. For instance, if your name is Selena and you are having a strawberry-flavored drink, you could call it "Selena's Strawberry Splash".

You can even change the color of your drink to match your color theme by adding some food coloring to the liquid. This might take a little experimenting at home to achieve the right color.

Be sure to have your DJ announce your drink so everyone will know when the drinks are ready to be served.

Do you need some inspiration? Here are a couple of my favorite recipes: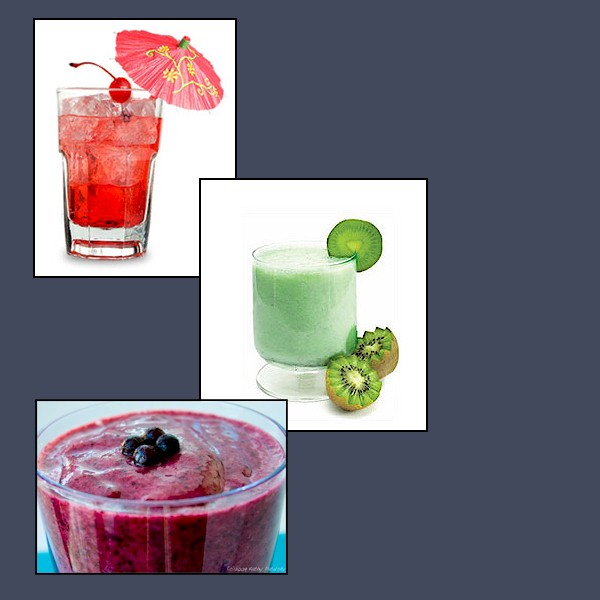 Tasha's Tropical Twist
2 cups unsweetened pineapple juice
2 cups cranberry juice
2 (5.5 oz) cans of apricot nectar
1/2 cup lime juice
9 slices of lime
2 (12 oz.) cans or bottles of chilled Ginger Ale

In large pitcher, combine all of the ingredients except the Ginger Ale. Chill for at least 2 hours. Add Ginger Ale before serving.

Bonita's Basil Strawberry Mango Smoothie
4 leaves basil
1 cup frozen mango pieces
5 hulled strawberries
1 cup water
1/4 cup sugar
3 cups ice


By Jeanne Woodyard
Google+

Jeanne has worked in the printing industry for nearly 30 years and became the new owner of Invitations4Less.com on January 1, 2012.
When not working with our customers, Jeanne enjoys spending time with family and friends, RVing with her husband and spoiling her two kitties.


---
Comments
Blog Index