Music Makes The Moment
---
The Quinceañera custom, which dates back to the Aztecs from around 500 BC, is a festive event that celebrates a Hispanic girl's transformation from childhood to womanhood. Much of the merriment is centered around music and dancing. In fact, a Quinceañera would not be complete without these or the traditions associated with them.

The first dance of the evening is typically shared between the guest of honor and her father. This dance is usually a waltz, or "vals", and is often one of the most emotional moments of the celebration. The young lady will select a song that is most meaningful to her and her father. Here is a short list of popular songs for the first dance:

· "De Niña a Mujer" by Julio Iglesias
· "Wind Beneath My Wings" by Bette Midler
· "Tiempo De Vals" by Chayanne
· "El Vals De Las Mariposas" by Jose Guardiola
· "Dance with My Father" by Céline Dion
· "I Hope You Dance" by Lee Ann Womack


The Quinceañera traditionally dances with her godfathers following the dance with her father. The Quince girl has more flexibility in choosing this music and it can be a popular song of her choice, or another Mexican waltz.

Next, the Quinceañera and her court of honor will perform another dance that is often choreographed. The dance is usually a waltz and is also a highlight of the evening. All eyes will be on the performers, so it is essential that the dance be performed well. For this reason, the young lady and her court will typically rehearse the dance in the days and weeks leading up to the big event.

The song "Las Mananitas" is frequently included at some point during the Quinceañera. This popular birthday song is a fundamental part of the celebration and can be sung after the traditional waltzes or when the guests are having cake.

Invitations4Less.com has the perfect dancing-themed invitation for a Quinceañera. We call it "Dancing with the Stars" and it is available with pink, blue, or pearl accents.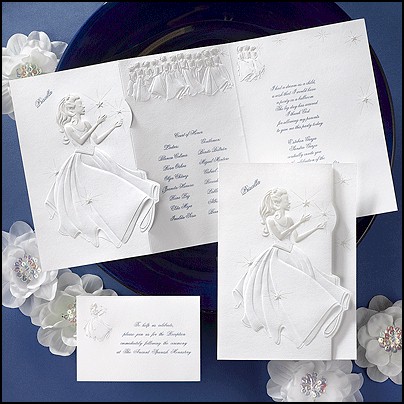 By Jeanne Woodyard
Google+

Jeanne has worked in the printing industry for nearly 30 years and became the new owner of Invitations4Less.com on January 1, 2012.
When not working with our customers, Jeanne enjoys spending time with family and friends, RVing with her husband and spoiling her two kitties.


---
Comments
Blog Index