Let's Talk Cakes for Your Quinceañera
---
The tradition of celebrating a girl's fifteenth birthday is an important milestone in many Hispanic cultures. A quinceañera event welcomes the young lady into adulthood and is celebrated by family and friends.

Once you've selected the menu for your quinceañera, you'll need to start thinking about your cake. Technically a birthday cake, the Quince Años cake is considered to be the most important cake of a young girl's life. The cake should portray the guest-of-honor's personality and also reflect the party's theme. For instance, if the party has a Mardi Gras theme, you could have a cake decorated to coordinate with your decorations and invitations. If your decorations are purple and white, you could have the cake decorated in the same color scheme.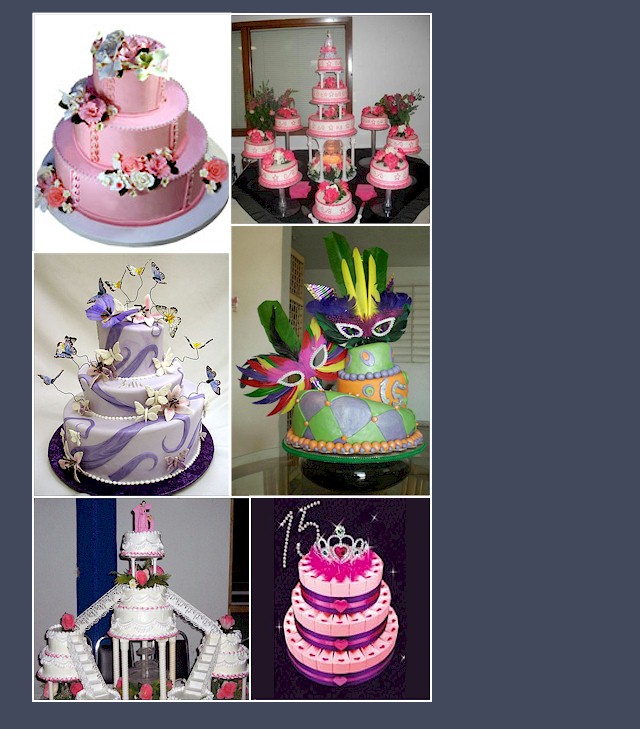 Just as important as what is on the outside of the cake is what's inside. You'll need to select the flavor and fillings for each layer of the cake. Your local bakery can offer suggestions for delicious flavor combinations.

Additionally, you'll need to consider the number of guests you'll have at your reception. The bakery will be able to guide you as to the size of cake you'll need.

Choose a prominent place at your venue for placement of your cake and be sure to convey this information to the baker so they know where to set the cake up. You may want to include a personalized cake knife and lifter set for the table. These items may be engraved with your name and the date. You can take some ribbon and tulle in coordinating colors and tie around the handle of each for added decoration.

Lastly, contact your bakery a few days before your party to make sure everything is on track. Go over any last minute instructions and firm up all the details. After all, a birthday celebration without a cake would be very disappointing indeed!

Invitations4Less.com has a wonderful selection of Quinceañera invitations to choose from. There's sure to be one that's perfect for your special day!

By Jeanne Woodyard
Google+

Jeanne has worked in the printing industry for nearly 30 years and became the new owner of Invitations4Less.com on January 1, 2012.
When not working with our customers, Jeanne enjoys spending time with family and friends, RVing with her husband and spoiling her two kitties.


---
Comments

Name: Marcie
Location: Dubuque, IA
Location: Where are you located?

Name: Jeanne
Location: Dubuque, Iowa
Location: Hi Marcie and thank you for your interest in Invitations4Less.com! In order to keep our prices low, we have an online presence only but serve customers not only in Dubuque, but nationwide as well. If you'd like to contact us at 888.497.3581, we'd be happy to discuss your invitation needs with you!

Blog Index