The Quinceañera of Her Dreams
---
Nothing celebrates the beautiful transformation of a girl to a lady as much as the sacred Quinceañera. Mixing the fantasy of a girl with the respect of her family and faith, Quinceañeras are both beautiful pageants and fabulous birthday parties! These lovely Quince Anos Invitations come in a gorgeous array of colors sure to match her court.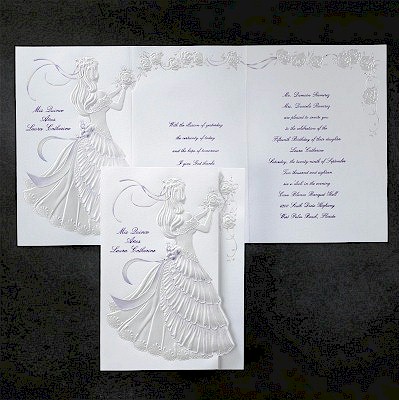 The traditional symbols of faith, loyalty to God, family, and community are brought together in perfect harmony with the Mass of Thanksgiving. One of the most significant events of this ceremony is having the young lady kneel on her special pillow during the service. Here, her devotion and respect to the Church is evident. The presentation of the Quinceañera gifts; the tiara, scepter, and shoes are also offered on pillows during Mass.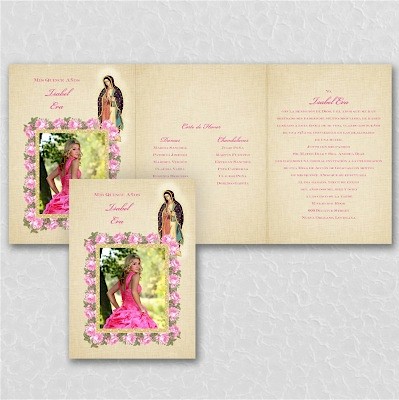 The changing of the shoes is a moment which tugs on everyone's heart. Traditionally, the father will change the flat heeled shoes of his daughter to ones with heels, signifying her transition from little girl to beautiful young lady. At the Quinceañera, the girl is also presented with her Last Doll. Later, she will pass the doll on to her younger sibling or save it for her daughter.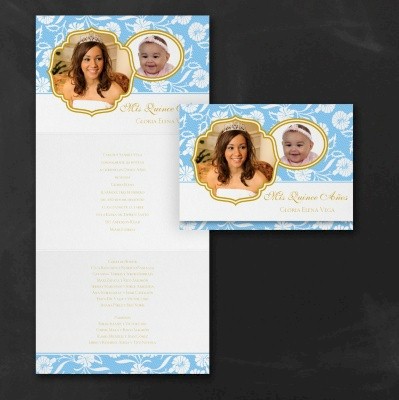 The Quinceañera is both a reverent ceremony and a wonderful birthday party. Enjoy this day with the love, faith, and promise of a new wonderful chapter in your girl's life! Dios Bendiga!

By Lynn Olejniczak
Lynn Olejniczak is a writer and researcher who lives in and loves Chicago. A mother of two, she claims if she had three hands she would be wishing for a fourth.


---
Comments
Blog Index