And The Winner Is…
---
I am so excited to have had the opportunity to work with the winner of the 25 free Lucky Onion Letterpress Wedding Invitations from Invitations4Less.com!

Readers of our blog will recall that last month, Invitations4Less.com sponsored a fabulous give-away on OneWed.com's Savvy Scoop Blog during which we promised 25 free Letterpress Wedding Invitations, valued at up to $524, to one very lucky winner. Three styles were offered: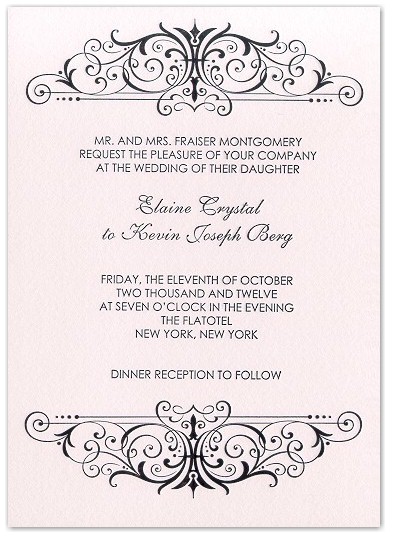 The lovely Damask Letterpress Invitation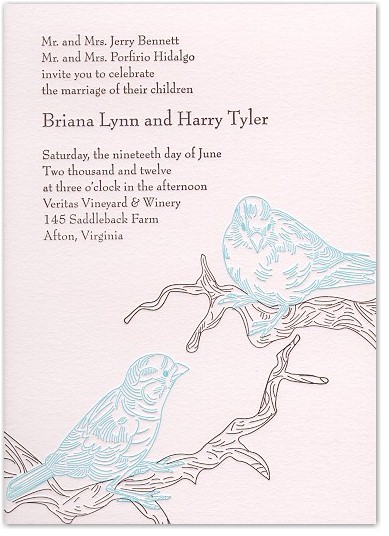 The romantic Courtship Letterpress Invitation

or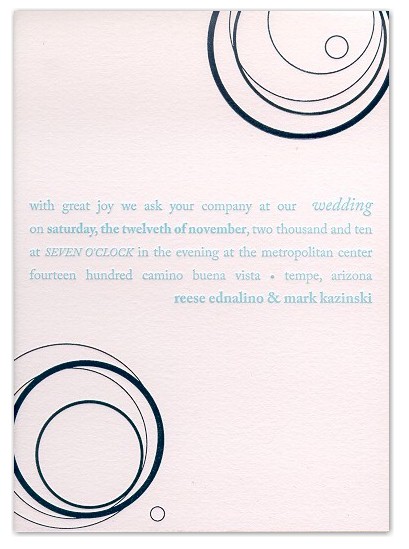 The modern Spheres Letterpress Invitation

When the most fortunate bride, Sarah, was put in contact with me, we got right down to business, discussing the details and options for her choice of the Courtship Letterpress Invitation.

Sarah told me that she and her finacé, Jonathan, had chosen to use dark green and deep purple as their colors for their upcoming wedding in Yosemite National Park next summer. So we arranged for the design of the birds and branches to reflect their wedding colors, with the birds in a lovely shade of deep violet and the branches and wording in green. We think it works really well!




And as I worked with Sarah and got to know a little more about her and Jonathan, it became clear that we could not have picked a more deserving couple for our give-away winners! Sarah and Jonathan have both devoted their lives to volunteering for and working with very worthy causes, she with a summer camp for kids with diabetes and in community health clinics and he with the chronically homeless and working with "at-risk" youth populations.

We send our hearty congratulations and best wishes to Sarah and Jonathan for a beautiful wedding and a very happily ever after!

By Joyce Buczek
Google+

Joyce Buczek was the founder and original owner of Invitations4Less.com in 1999. She continues working with Invitations4Less.com as a consultant and guest blogger. In her spare time, Joyce enjoys traveling, cooking and spending time with her family, including 2 spoiled cats.


---
Comments
Blog Index