Show Your Unique Graduation Style
---
"As you start your journey, the first thing you should do is throw away that store-bought map and begin to draw your own."

As Michael Dell, CEO of Dell Computers, so simply explained, it's not only important to follow your heart --- it's everything. All graduates need to hear this. They are standing atop the highest precipice of their adolescent life, both excited for and very afraid of taking the plunge into the unknown depths.

Honoring their past and celebrating their bright future with a celebration is a great way to help them calm their nerves and while simultaneously fueling their excitement for what lies ahead.

Consider showcasing your graduate with an invitation that shows off their pearly whites and their unique style.

The Bit of Lace Invitation is a great choice for those graduates who identify with words like dainty, elegant, or timeless.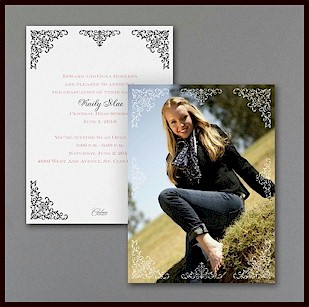 The filigree flipbook gives you the opportunity to show off your graduate to the max --- a four photo scroll gives you the opportunity to get creative and have some fun.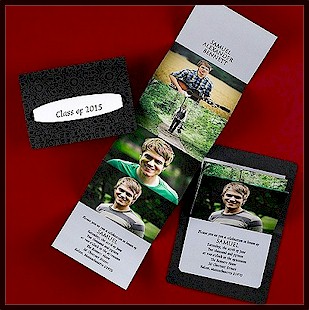 Our then and now graduation invitation dominantly displays your graduate's senior photo radiance and also reminds guests about the cute and cuddly cheeks of days past. The otherwise simplistic design allows all the attention to be on your graduate.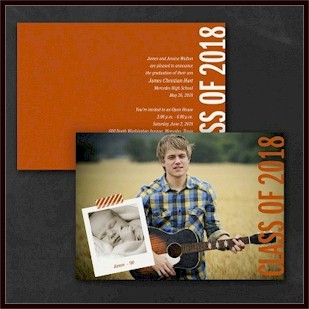 Another simplistic yet stunning design is the celebrate banner. Choose your graduate's favorite color for the background and accents then two black and white photos to ensure your graduate truly shines.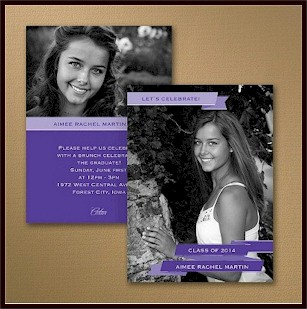 If you're reading this wondering where the rustic feel is, the proud plaid might be exactly what you're looking for. A bit of country (but not too much) and a lot of class make this invitation timeless and pleasing to the eye.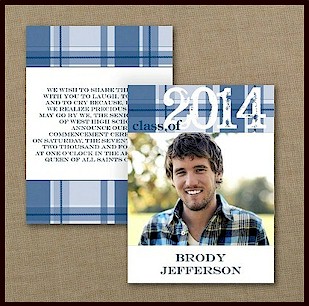 Fun and flair is rolled into one with our talking announce invitation. If your graduate is a bit silly and loves to entertain, this invitation is a perfect fit.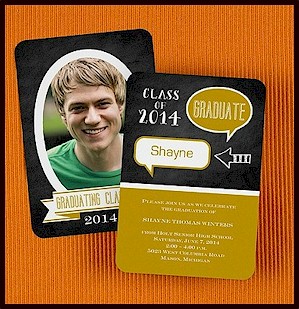 Unique Graduates, Unique Announcements

Whoever your graduate and whatever the style, we have a graduation invitation that can be customized to align perfectly with his or her style. Send us an email if you'd like some personal assistance -- we will gladly help you find the perfect invitation.

By Abby Teunissen
Abby is passionate about embracing diversity, fostering learning, and supporting rural communities. She lives with her husband and daughter on a grain and cattle farm near a small town in Northwest Iowa. When she's not whipping up blog posts or plugging away on other digital marketing projects, Abby enjoys spending quality time with her family, tending to her garden while soaking up all the Vitamin D she can get, helping her husband around the farm, and patiently awaiting her long overdue letter from Hogwarts.


---
Comments
Blog Index