Mitzvah Monday - Soccer-themed party inspiration!
---
When my son started playing soccer a few years ago, I never thought it would turn into an obsession. What was supposed to be a good way to get some exercise and a chance to get together with friends a few days a week has turned into a passion that somehow works itself into every aspect of our existence! Iím sure Iím not the only one who has seen this happen in their kidsí lives.

Now, as events come up, we know that deciding on a theme for them will be as easy as looking into his room for inspiration. Luckily, this passion for sports has extended into all kinds of consumer goods, including invitations.

Is your soon-to-be Bar or Bat-Mitzvahíd son or daughter into soccer? There are so many fabulous options for incorporating this theme into their special day!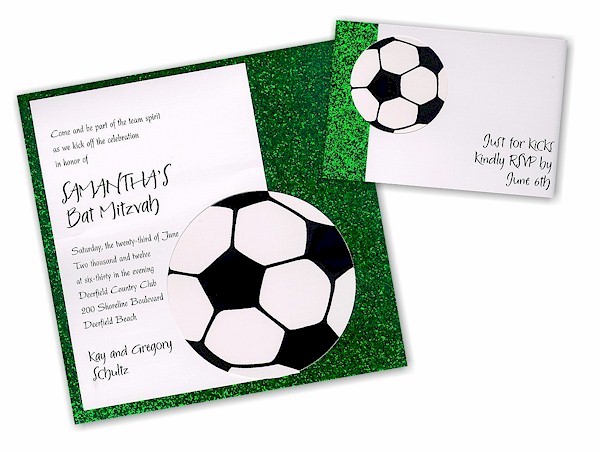 For Kicks Bar/Bat Mitzvah Invitation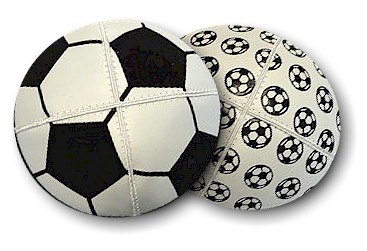 Soccer-themed Yarmulkes from MazelTops (Contact Us for assistance with ordering.)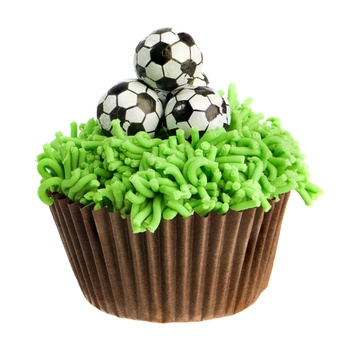 Even soccer-themed cupcakes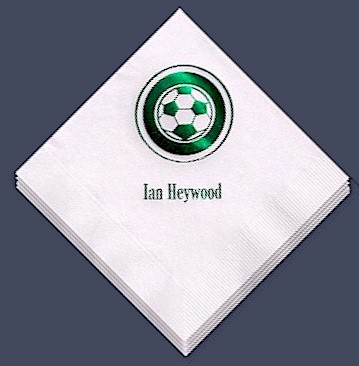 And napkins to go with them!

Invitation and party goods providers have incorporated this trend into many invitations. These days, itís possible to find not only many soccer-themed designs, but a variety of other sports as well, including baseball, basketball, football, even bowling and mountain biking. My friendís daughter is crazy for basketball and she can find lots of fun basketball-centered options for her special events. As for my son, heíll stick with soccer for now.

By Caron
Caron has been assisting customers to announce and invite guests to their important life events since 2000.
In her hours away from Invitations4Less.com, Caron enjoys relaxing at home with her two children and two cats and spending time with friends.


---
Comments

Name: Tricia
Location: Miami, FL
Location: Love those cupcakes! Thanks for the inspiration.

Name: Eric L
Location: Westchester, NY
Location: I was wondering the cost of the soccer themed kippahs... If you could email me costs Thank you Eric

Name: Customer Service
Location: Invitations4Less.com
Location: Hello Eric, We'd be happy to help you with the details on ordering the soccer-themed kippas. Please Email Us with your contact info and we'll get right back to you!

Blog Index