Sweet 16 and your ABC's (That's Anything But Clothes) Party!
---
You've begun planning your Sweet 16 party and can't settle on a theme. How about throwing a party that you and your guests will talk about for a long time? We're talking about an Anything But Clothes, or ABC Party for short.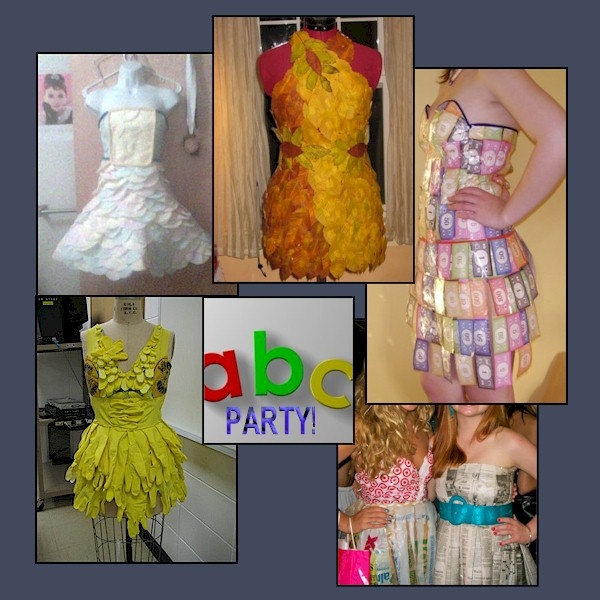 The idea is simple. Everyone comes to the party dressed in anything but clothes. All it takes are some everyday items that you likely have around the house, a bit of creativity, and a little time. You can use garbage bags, crime scene tape, bubble wrap, cardboard, and the list goes on and on. Here we've listed some ideas from A to Z to help you get started:

A Aluminum foil
B Bandages
C Cotton balls
D Diapers
E Envelopes
F Flower petals
G Garbage bags
H Holly
I Ivy
J Jack-0-lantern
K Kleenex
L Leaves
M Macaroni
N Newspaper
O Ostrich feathers
P Plastic bags
Q Quilt
R Rubber gloves
S Sponges
T Tissue paper
U Underwear
V Vacuum cleaner bags
W Wallpaper
X Xerox roll paper
Y Yogurt containers or lids
Z Zip-lock bags filled with goodies


Now that we've provided some ideas to get you started, can you think of anything else that could be used? Let us know, and when you are ready, be sure to check out our great selection of Sweet 16 invitations from Invitations4Less.com!

By Jeanne Woodyard
Google+

Jeanne has worked in the printing industry for nearly 30 years and became the new owner of Invitations4Less.com on January 1, 2012.
When not working with our customers, Jeanne enjoys spending time with family and friends, RVing with her husband and spoiling her two kitties.


---
Comments
Blog Index