Top Bar Mitzvah Invitations for 2012
---
2012 is winding down and I thought this would be a fun time to check on sales reports and see which are the Top 5 Bar Mitzvah Invitations of 2012:

#5)



And we start off with a tie for 5th place!
Not surprisingly, the elegant Tzitzit in Sapphire Invitation resides near the top. Our Bar Mitzvah families love the rich embossed fringe and gold foil accents on this single-card invitation from Birchcraft Studios.

And the perenially-popular Star of David Invitation from Tatex Thermographers shares the spotlight for its bold coloring and affordability; it appeals to both the Bar Mitzvah boy and his parents!

#3)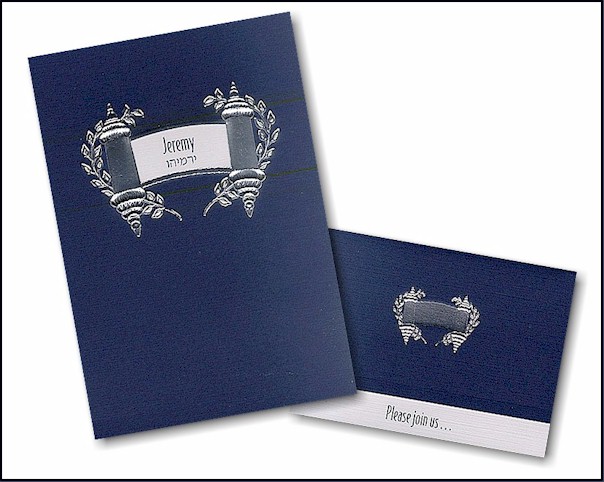 The Exalted Torah Invitation made its debut several years ago, and this upscale folded Bar Mitzvah Invitation from Birchcraft Studios continues to hold its position as a top seller. With a heavy, linen-finish navy and white duplex stock with silver foil design, this invitation offers up a glimpse of the careful thought put into every detail of your celebration while keeping the meaning of the Torah front and center.

#2)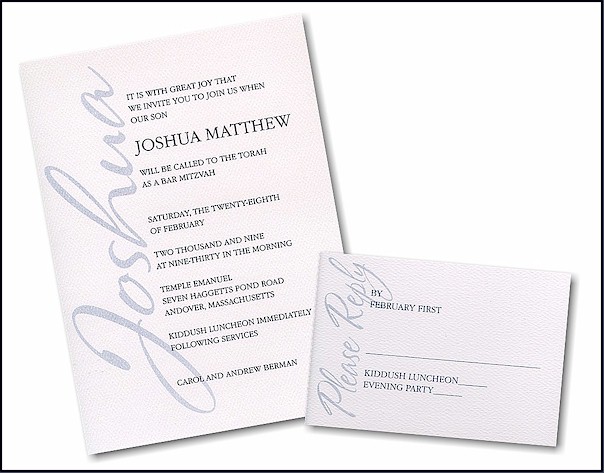 It's not hard to identify the appeal of the Simple Sophistication Bar Mitzvah Invitation! A single-card invitation on textured white paper customizable with your choice of typestyles and ink color all at a budget price! This one's a winner in so many ways.

#1)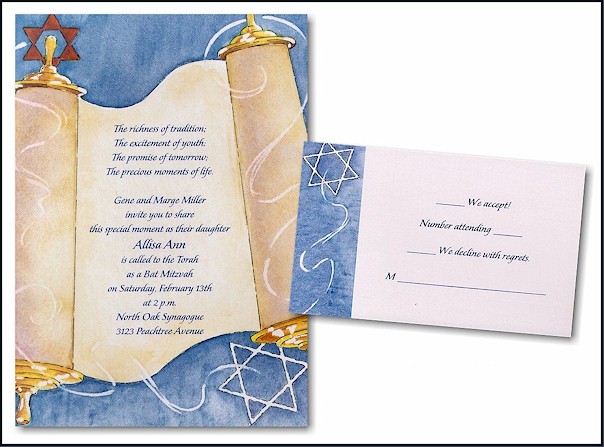 Boldly colorful and budget-priced, the single-card Watercolor Scroll Bar Mitzvah Invitation strikes the perfect balance between contemporary style and traditional religious theming. Part of the appeal of this invitation also comes from the fact that it works equally well for girls and boys, making it a sure choice for mixed-gender b'nai mitzvahs. No wonder it's the #1 selling Bar and Bat Mitzvah Invitation at Invitations4Less.com!

Next week we'll detail the Top 5 Bat Mitzvah Invitations, so check back again soon! In the meantime, whether you like to go with the flow or strike out on your own, we know you'll love the large selection at Invitations4Less.com. Shop Now for Bar & Bat Mitzvah Invitations!

By Joyce Buczek
Google+

Joyce Buczek was the founder and original owner of Invitations4Less.com in 1999. She continues working with Invitations4Less.com as a consultant and guest blogger. In her spare time, Joyce enjoys traveling, cooking and spending time with her family, including 2 spoiled cats.


---
Comments
Blog Index