Top 5 Bat Mitzvah Invitations 2012
---
Last week, I detailed out the Top 5 selling Bar Mitzvah Invitations of 2012. This week, we're following up with the Top 5 Bat Mitzvah Invitations. If you're planning a Bat Mitzvah now, you'll be interested in seeing this, so grab a cup of coffee and let's have a look, shall we?

#5)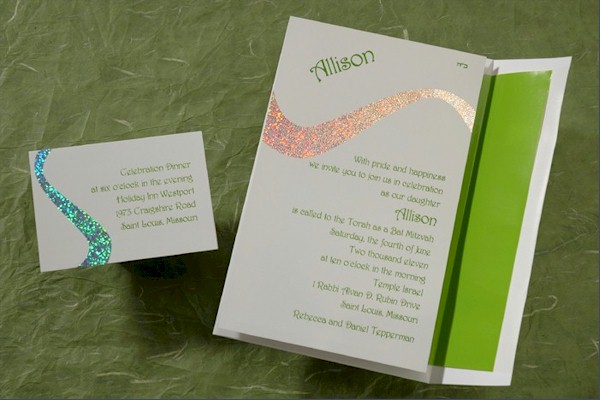 The snazzy Catch A Wave Bat Mitzvah Invitation from Birchcraft Studios kicks off our countdown as the number five top seller of 2012. With its prismatic foil wave design and semi-gloss paper, this invitation catches attention the moment it's pulled from the envelope!

#4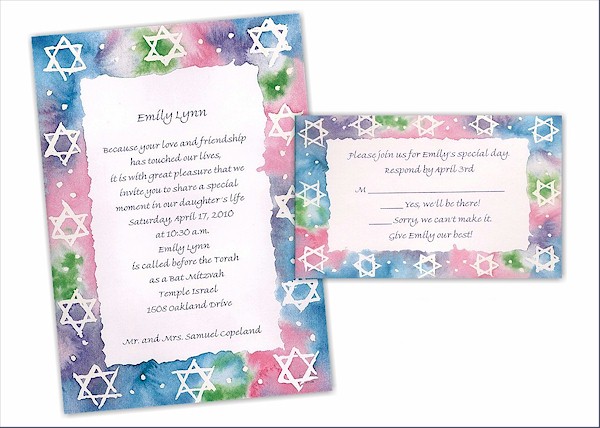 The colorful Bright Future Bat Mitzvah Invitation has been perennially popular for a few years, so it's no surprise that it comes in at number four on our top sellers list for 2012. With its bold yet feminine color scheme and budget-friendly price, this invitation remains a favorite among the 'tweens and parents alike.

#3)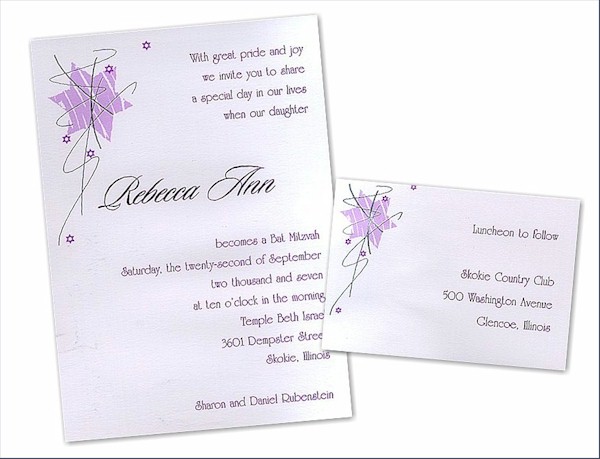 Another long-term favorite, the Bright Future Bat Mitzvah Invitation holds tight to its position in our top sales countdown. With its pretty purple star and shiny silver streamers, this invitation makes an impression on a single-card stock with dramatic typestyle combining to draw attention to the celebrant's name.

#2)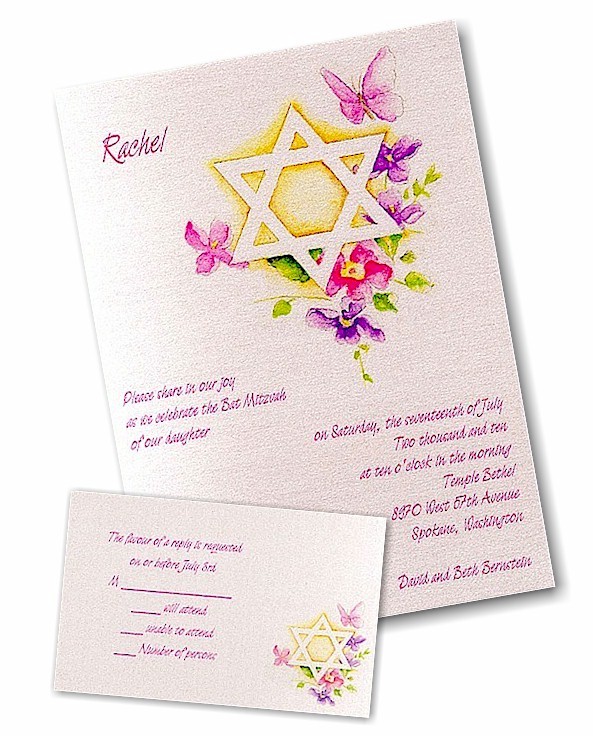 Residing comfortably at number two in our list, the Renewal Bat Mitzvah Invitation appeals to her feminine side with butterflies, bright colors and shimmery paper stock. Moms and Dads love the wallet-friendly price.

#1)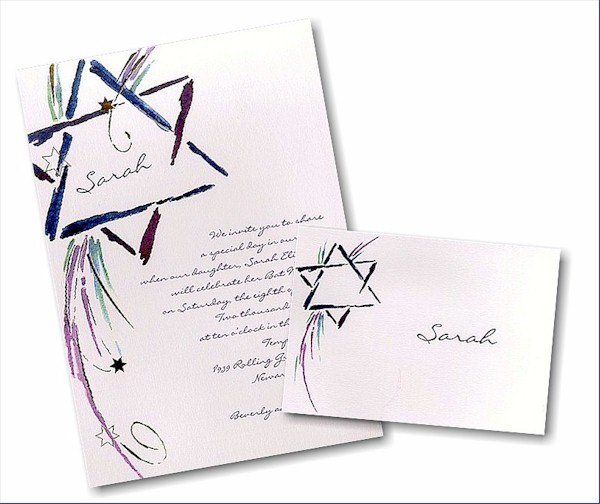 The most popular Bat Mitzvah Invitation in 2012 also happens to be available exclusively to Invitations4Less.com customers! The Star Streamers Bat Mitzvah Invitation is printed on a bright white single-card stock and features a richly-saturated color pallette of blue, purple and turquoise with gold foil accents, hinting at a more grown-up style yet still flashing a little bling. A truly-fitting presentation for a young lady embarking on her next stage in life!

With all the fabulous choices emerging, we can't wait to see what 2013 brings! Be a part of the trend-setting - shop for your Bat Mitzvah Invitations now.

By Joyce Buczek
Google+

Joyce Buczek was the founder and original owner of Invitations4Less.com in 1999. She continues working with Invitations4Less.com as a consultant and guest blogger. In her spare time, Joyce enjoys traveling, cooking and spending time with her family, including 2 spoiled cats.


---
Comments
Blog Index