Trending for Babies: Birdies
---
If you look around in the baby department at your local store, you're likely to see lots of designs that feature birds. Perhaps it's the influence that social media giant Twitter has imposed; after all, their logo is of a sweet little bird. Whatever the reason, birds of all kinds are hot right now and we're happy to offer birth announcements that feature our friendly feathered friends!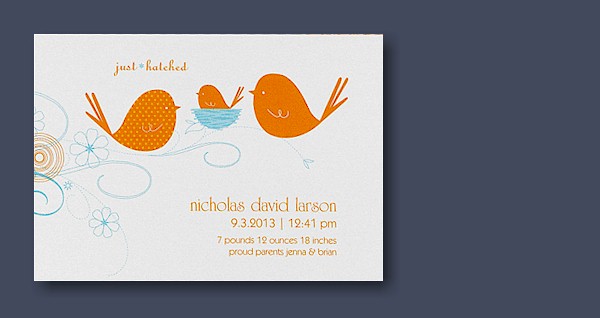 What's not to love about this adorable card? Printed on shimmery bright white stock, it features a mommy and daddy birdie admiring their little baby safely in its nest. What a charming way to spread the news to family and friends that your little one has arrived!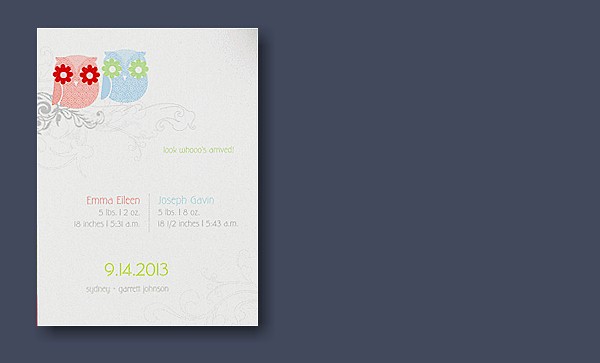 Do you have more than one baby to brag about? This card is perfect to announce 2, 3, or 4 little ones. These precious owls will represent the multiple joys that have arrived into your arms!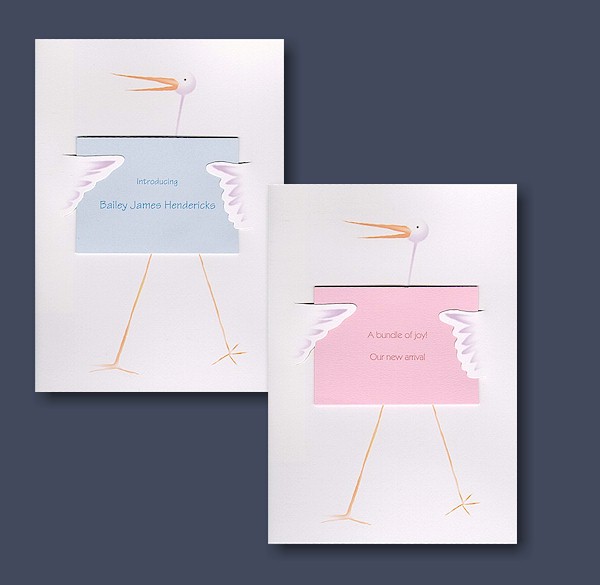 This card will announce your "Special Delivery" straight from the stork! A tri-fold insert card with baby's details or invitation wording is nestled behind the die-cut wings of an adorable stork design on the back of the card. Available in soft pink and baby blue.

Come back each Sweet Things Thursday as we feature the latest trends and information for babies and all things precious!

By Jeanne Woodyard
Google+

Jeanne has worked in the printing industry for nearly 30 years and became the new owner of Invitations4Less.com on January 1, 2012.
When not working with our customers, Jeanne enjoys spending time with family and friends, RVing with her husband and spoiling her two kitties.


---
Comments

Name: Megan
Location: Portland, OR
Location: That "Just Hatched" announcement is SO CUTE!

Blog Index