Unique Wedding Venues
---
City, State or National Parks
If beautiful backdrops make you swoon, look no further than a public park, which can provide the most perfect spot for an intimate and uniquely beautiful wedding. Although most spaces are up for grabs (so to speak), most public places have select restrictions and require you to apply for a permit ahead of time. Do your research and you will be just fine. I mean, just look at the timeless elegance in this photo. It's worth the extra bit of effort!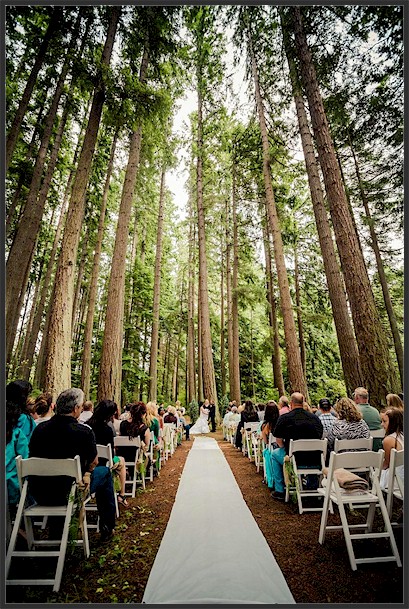 Museums
Art museums are not the only museums that double elegantly as a superb wedding venue. Children's museums, science museums, and even city or county museums often offer spaces to rent after hours. There will be no shortage of interesting scenery, and your guests are sure to have a blast seeing the sights in the museum. Not to mention, your photos will be oozing with elegance and timeless class.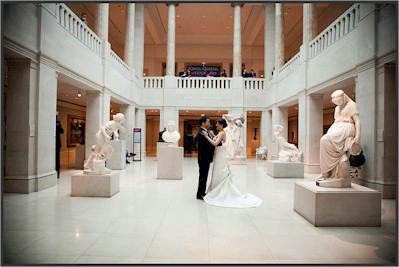 Rustic Barns
This venue has become very popular in the last few years as rustic chic has climbed its way up the trend ladder. You can rent beautifully preserved barns adorned with all the fixings or just call up your best farming buddy; either option provides you with a handsome setting that can be tailored to fit your individual style. A great perk of rustic barn venues is the flexibility --- you can host an elegant affair with semi-formal style, or break out the boots to enjoy the hoedown.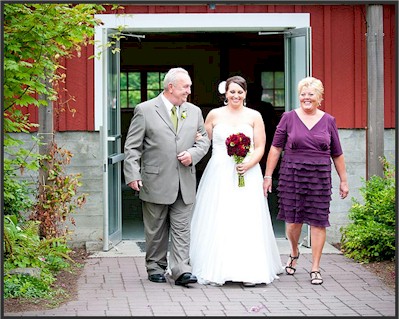 Castles & Historic Mansions
Quite possibly my favorite choice are castle and historic mansion wedding venues. If you've always dreamed of a fairy tale ending complete with prince charming and a beautiful tiara, consider saying "I do" in one of these regal locations. I know what you're thinking --- it can't be done. But do some research locally, there are rentable mansions and castles all over the place…you just have to find them first :). One thing is for sure, your event will be anything but ordinary. If you're a diehard fan, you can even dress the part!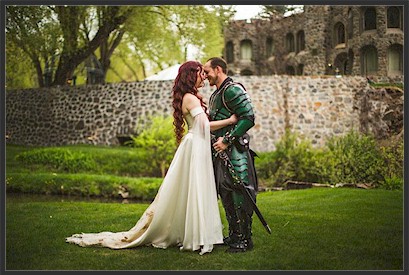 Theater Venues
If the performing arts has a special place in your heart, marrying on the stage would be exceptionally special. Outdoor nuptials more your thing? Try a local amphitheater. Can't get much cuter than that.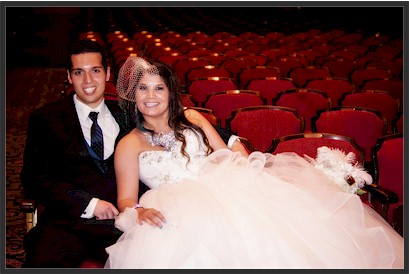 On a hot air balloon
This one may seem a bit crazy, but if you're not scared of heights, the thrill of a wedding in the clouds might be a perfect choice for you! Larger baskets can carry up to 12 people, so an intimate airy ceremony paired with a larger on-land reception full of family and friends could be the perfect complement.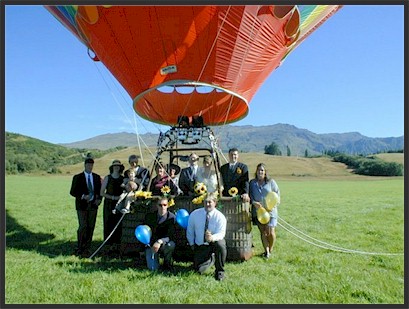 Create Affordable Custom Wedding Invitations
Wedding in your future? Invitations4Less has a vast collection of affordable and stylish wedding invitations. Browse our large selection or contact our custom invitation designer to transform your ideas into a custom invitation ensemble that will set the tone for your wedding and be a direct reflection of your personality.

By Abby Teunissen
Abby is passionate about embracing diversity, fostering learning, and supporting rural communities. She lives with her husband and daughter on a grain and cattle farm near a small town in Northwest Iowa. When she's not whipping up blog posts or plugging away on other digital marketing projects, Abby enjoys spending quality time with her family, tending to her garden while soaking up all the Vitamin D she can get, helping her husband around the farm, and patiently awaiting her long overdue letter from Hogwarts.


---
Comments
Blog Index