The Mystery Behind the Groomís Cake
---
I must admit that I really havenít attended too many weddings in recent years. I love going to weddings! I think that is why I love my job so much. In a way, assisting couples with their wedding invitations gives me a sneak peak of their big day. The more details couples share, the more exciting this job is for me.

In the past year, we have heard more and more about the groomís cake. Iíll admit that until recently, I had no idea what the groomís cake was. Well, we attended a family wedding last weekend and sure enough, there was groomís cake. I found myself a bit confused as to whether it was for just men and boys, the groomsmen, or for all of the guests to enjoy. It was a cookie cake and I kept hearing how delicious it was. My nine year old was sweet enough to grab me a slice. I figured sending him through the line was a safe bet.

Of course, the next morning I had to research the groomís cake. What I learned was itís a tradition that started down South. A gift from the bride to her groom. A groom's cake is usually not as big as the main wedding cake, one layer, and is themed with one of the groomís hobbies, favorite sports, or passions. Historically, the groomís cake was not to be served to wedding guests during the reception. It was sliced and packaged into boxes or neatly wrapped in wedding napkins and given out as favors to guests as they departed. If you were a single woman, the custom was to take the piece of cake home and sleep with it under your pillow so dreams of a future husband would follow. Imagine that!

As I researched this fun tradition, I found some fun groomís cake images to add to my blog. I found all of these online and with the exception of one bakery, I canít attest to the quality or service of the companyís that bake these amazing creations, but they sure look like tasty works of art to me.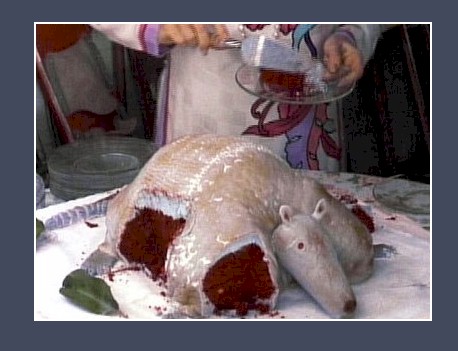 This cake is dubbed the most famous groomís cake of all time, the Steel Magnoliaís (1989) Armadillo Cake. For those of a younger generation, this movie starred Julia Roberts, Sally Field and Dolly Parton. For many, it was the ultimate chick flick.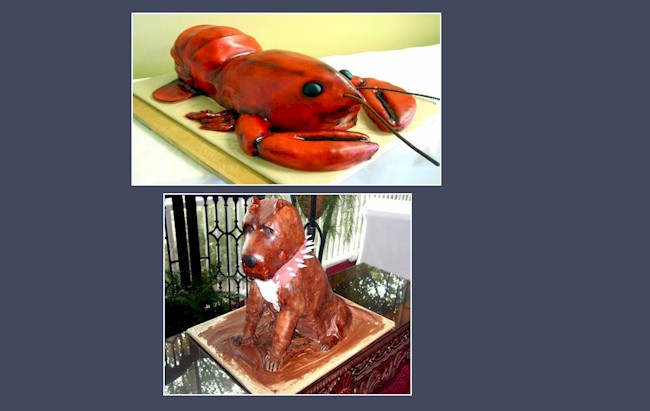 Gambinoís Bakery in New Orleans is most famous for their king cakes, they also created these amazing cakes in the form of, well letís say unique characters.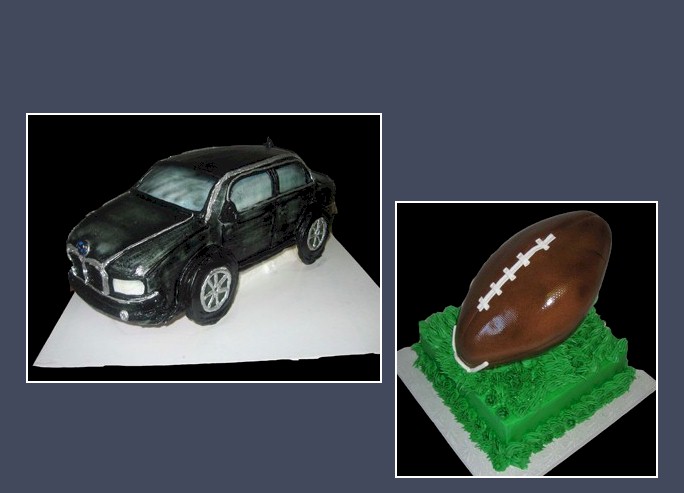 Bredenbeck's Bakery in Philadelphia created these masculine edibles. Itís hard to believe these creations are edible.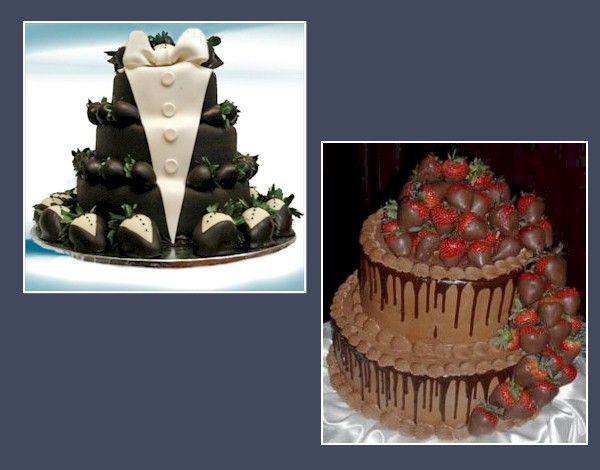 These cakes were created by two famous bakeries in St. Louis. The Groomís Tuxedo cake is from McArthurís and itís a cheesecake. I actually lived in St. Louis and have enjoyed cakes from this bakery. They are delicious! Knodelís Bakery created the chocolate cake with strawberry cascade covered in chocolate. What else can I say?

What is fun about the groomís cake idea is that there arenít a lot of rules and guidelines to follow, itís just fun! Itís a cake for the groom that represents his true taste and passions. What cake will you order for your groom?

By Michaela
Michaela has been with Invitations4Less.com since 2003, showing off her customer service skills to a variety of stationery consumers.
Michaela is mom to two active pre-teens and spends her free time bike riding, boating, hiking and enjoying family time.


---
Comments
Blog Index