Save The Date!
---
You've just become engaged – congratulations! There are so many things to do to prepare and your head is probably spinning with excitement and a certain amount of overwhelm. To top it off, are you planning your wedding to be during a holiday season or weekend? This is the perfect situation in which to use Save the Date cards.

Weekends during the summer and around major holidays tend to be very busy times for people. If your special day is going to fall within one of those times, sending your guests a Save the Date card before the formal invitation is a good way to let them know that a big event is going to be happening, and to give them a chance to plan ahead. Another instance in which sending Save the Date cards is a good idea is when you have guests coming from out of state or even overseas, or when your wedding is going to be in a resort location where guests may want to also plan a vacation around your wedding.

Save the Date Cards should be sent at least three months ahead of time.

Typically Save the Date cards are small, heavy white or ecru cards mailed in an envelope to the guest and traditionally should match the invitations. However, there are also many varieties of cards and designs to choose from should you not yet know which invitation you will choose. Will your wedding be close to Thanksgiving? A beautiful fall-themed card could be just right: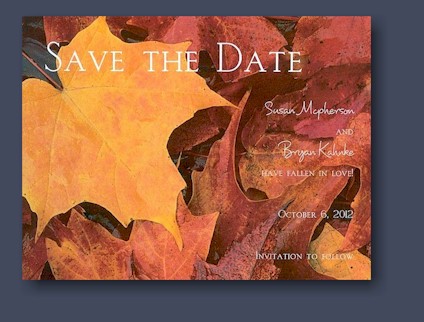 Do you have a destination or resort area location planned? Using a themed card to introduce the event is a great idea, as in these cards: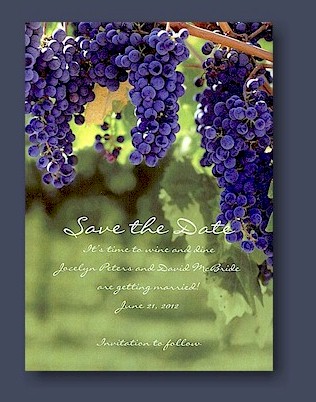 Or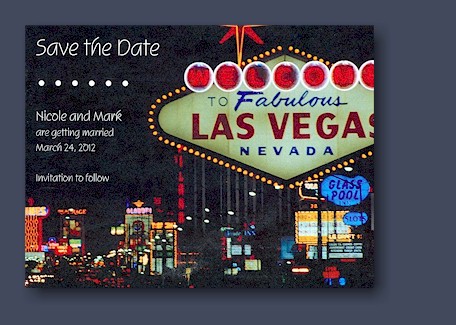 Whatever the timing and location, be sure to give your important people the best possibility to be able to attend by sending them a Save the Date Card!

By Caron
Caron has been assisting customers to announce and invite guests to their important life events since 2000.
In her hours away from Invitations4Less.com, Caron enjoys relaxing at home with her two children and two cats and spending time with friends.


---
Comments
Blog Index