Divine Designs and Elegant Elements
---
Last week, we discussed emerging trends in color as they apply to wedding stationery. Social stationery expert Sarah Schwartz hosted a seminar at the National Stationery Show in New York City. Joyce and I were in attendance and are pleased to be able to share Sarah's predictions for 2011-2012 trends. In this week's Wedding Wednesday blog, we'll look at designs and elements and the role they will play in wedding invitations.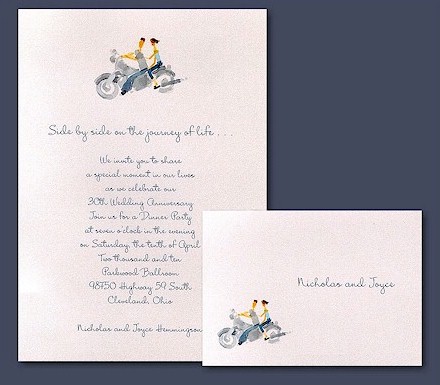 Bikes of all types will capture the eye as one of this year's favorite themes. This updated nostalgia combined with a fun feeling will make your guests excited for your big day.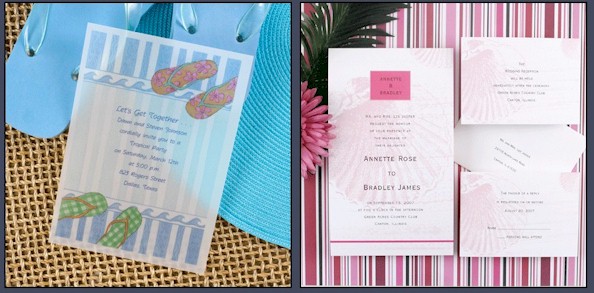 Nautical and tropical designs are very hip this year. When joined with banners or stripes and a splash of honeysuckle, the Waves of Fun invitation shown on the left hits all the right notes. Have a destination wedding in your future? The Summer Solstice invitation on the right is perfect for a beach wedding. Plus, it is available in four additional colors!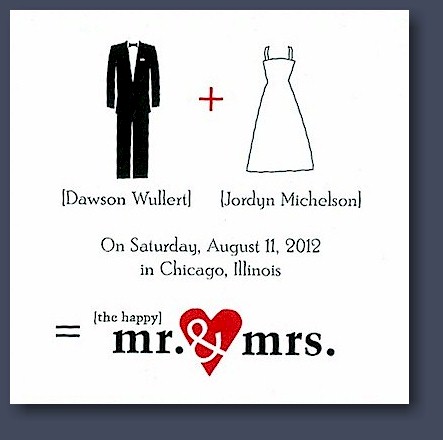 According to Sarah Schwartz, "Ampersands have come into their own…more casual lifestyles often bypass tradition especially on less formal pieces like save-the-dates." As a design element, this symbol of unity permeates any design with its sweeping elegance.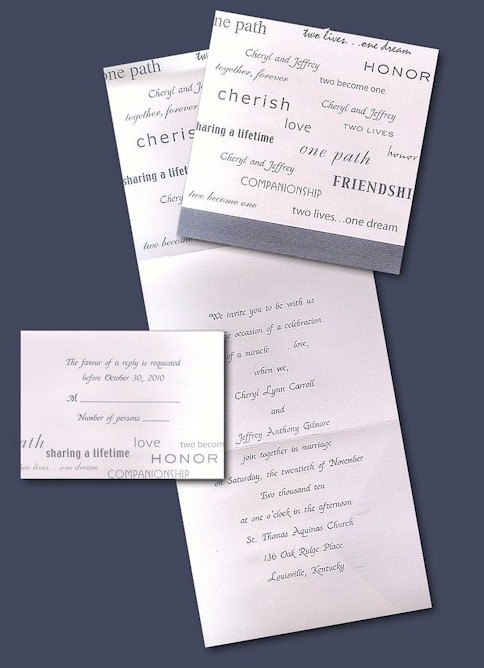 Word elements applied to stationery as designs invoke a very modern feel to any invitation.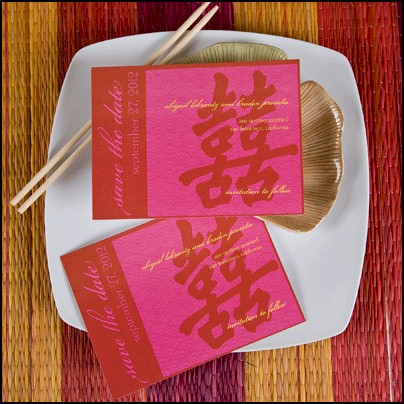 We can expect that Indian, Asian, and Moroccan designs will be interspersed along with Japanese imagery for some very new and vogue styles. Patchwork and lace designs will be in abundance, and we'll be seeing lanterns included as an element of design as well.

Will you be incorporating any of these trends into your wedding? Let us know!

By Jeanne Woodyard
Google+

Jeanne has worked in the printing industry for nearly 30 years and became the new owner of Invitations4Less.com on January 1, 2012.
When not working with our customers, Jeanne enjoys spending time with family and friends, RVing with her husband and spoiling her two kitties.


---
Comments
Blog Index