Western Wedding Roundup
---
We've seen lots of wedding trends come and go over the years, but one that has endured, and in fact thrived, is the good old-fashioned Western Wedding. Having met its match in the popular Rustic Wedding trend, the Western Wedding has been elevated and expanded in popularity appealing to brides from all walks of life.

Here, we provide a roundup of some of our favorite Western and Rustic Wedding ideas.

Round up your guests with Western-themed Save The Date Cards and Wedding Invitations!



You're tying the knot, Western-style! Put out the word to guests early with the Knot Kidding Save The Date Magnet and RoundUp Wedding Invitation, exclusively from Invitations4Less.com.

Floral artists are taking rustic/western touches to new heights with alternative materials, such as the cotton boutonniere worn by Blake Shelton at his wedding to Miranda Lambert last year.



I am also a huge fan of the DIY table number/centerpiece combo created by an enterprising bride as documented at AshleyPhotographer.net.

One of the best things about a rustic Western wedding is the ability to spread out and take advantage of the great outdoors. Guests will appreciate a little direction when they arrive.



I am in awe of the juxtaposition of elegant and rustic details at this barn reception!

Western Weddings are a slice of Americana, and what could be more American than Apple Pie?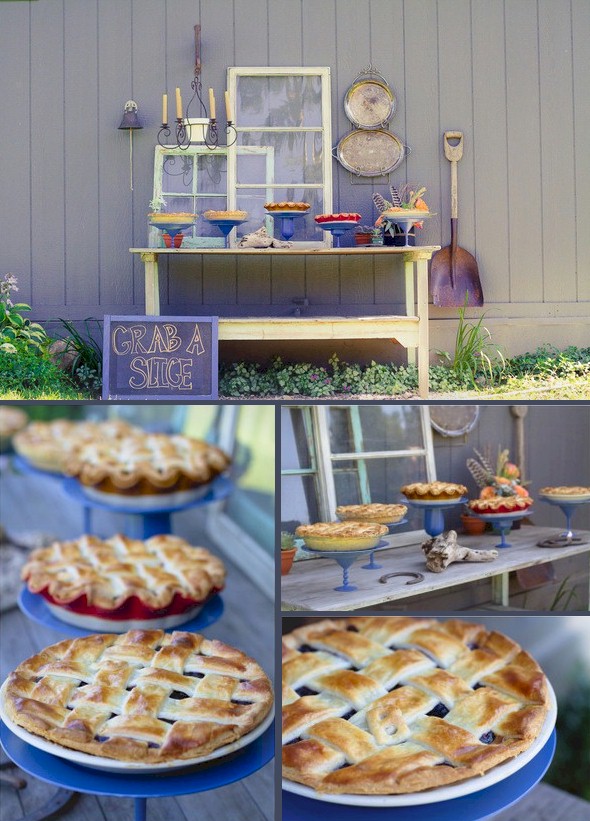 But don't stop there! Blueberry, Cherry and Peach also fill in nicely in lieu of a bridal cake at a Western Wedding, and isn't this tablescape just so cute?!

And for those that feel it just isn't a wedding without cake, how about this adorable Groom's Cake?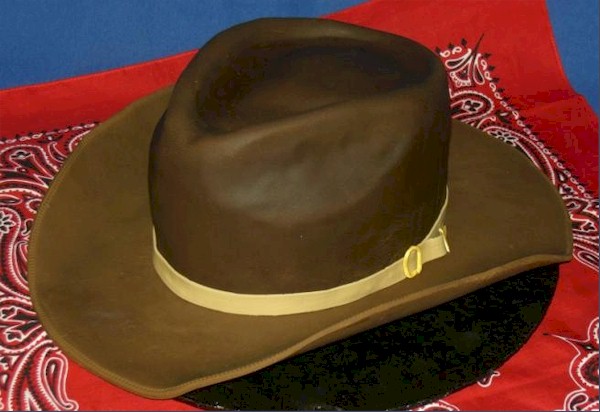 For the ultimate Western Wedding inspiration, I think you can do no better than to look to Miranda Lambert's wedding style.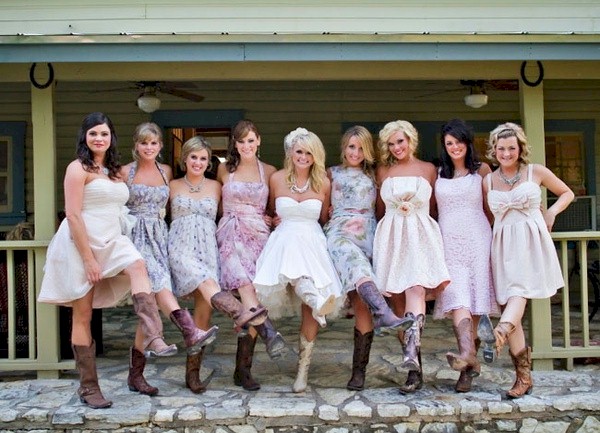 For the ceremony, Miranda wore a vintage Gunne Sax gown owned by her mother, but for the reception, she kicked up her heels in a shorter dress. I absolutely adore the way each of her bridesmaids wore a unique dress creating a shabby-chic feel for her wedding party!

If you'll be tying the knot Western style, check out our Western Themes board on Pinterest for each more inspiration!

By Joyce Buczek
Google+

Joyce Buczek was the founder and original owner of Invitations4Less.com in 1999. She continues working with Invitations4Less.com as a consultant and guest blogger. In her spare time, Joyce enjoys traveling, cooking and spending time with her family, including 2 spoiled cats.


---
Comments
Blog Index