The Story Behind the Christmas Card
---
The first Christmas cards were sent out by Sir Henry Cole in London in 1843. I highly doubt that Cole realized in sending out the cards that he would spark a beloved tradition that would continue on throughout the years. Not only did the first Christmas cards become a mainstay of the holidays, they also generated opportunities for the artists, writers and printers. Cole had 1,000 cards printed in 1843 and only nine remain in existence today. The card design caused quite a stir at the time. What was supposed to show goodwill towards the poor and needy actually frustrated many with the prominent design displaying lavish food, drink and celebration. Cole did not send out any cards the following year, but fortunately, the tradition continued and has been part of the holiday season around the world ever since.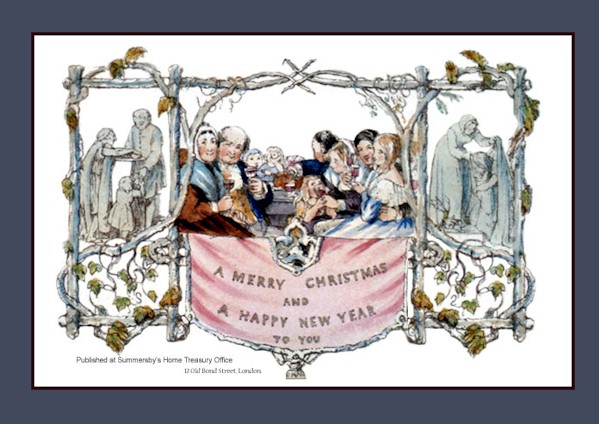 Before Cole's cards hit the presses in London, holiday greetings were handwritten and exchanged in person here in the United States. As the tradition became more popular, the U.S. Postal Service feared it would be overwhelmed by the Christmas card exchange. In 1822, the Superintendent of Mails petitioned Congress to limit the numbers of cards exchanged through the post office. He claimed that sixteen additional postal workers had to be hired to keep up with the mailings that Christmas season.

It was not until 1875 that Americans started mailing commercially printed Christmas cards. A Boston lithographer named Louis Prang was the first to start printing the cards in larger quantities for commercial use. Later Prang would be named "Father of the American Christmas card". This marked the beginning of the greeting card industry in America. By the end of World War I the industry was in full swing.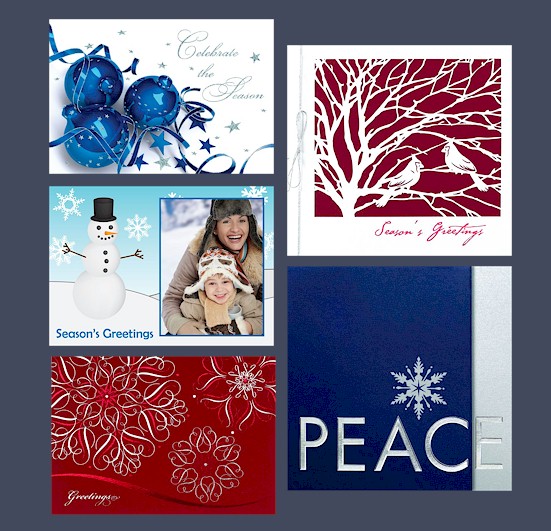 Nowadays the selection and options for holiday cards seems to be endless. Well over two billion holiday cards are exchanged annually in the United States alone.

As we begin the holiday, all of us at Invitations4Less.com wishes you a holiday season filled with love, joy and peace!

By Michaela
Michaela has been with Invitations4Less.com since 2003, showing off her customer service skills to a variety of stationery consumers.
Michaela is mom to two active pre-teens and spends her free time bike riding, boating, hiking and enjoying family time.


---
Comments
Blog Index